by JP Sears, Awaken with JP
March 5, 2022
Klaus Schwab is bringing you the great reset. And not only will it be great, it'll be a fantastic reset!
The folks at the World Economic Forum are busy helping protect you from climate change and disease. Yet some people still ask, is Klaus Schwab the most dangerous man in the World?
Get the full picture along with everything they DON'T want you to know in this video!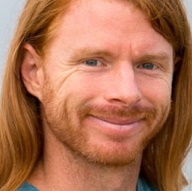 JP Sears is an American life coach and internet comedian. He is known for his satirical parodying of veganism, gluten-free fads, new age beliefs, and other "modern hippy" topics with his video series Ultra Spiritual. He is the author of the satirical book How to Be Ultra Spiritual: 12-1/2 Steps to Spiritual Superiority.
Sign up for JP's newsletter: https://awakenwithjp.com/joinme