by Russell Brand
December 31, 2020
The pandemic has taken surveillance of workers to the next level – but with existing data showing that working from home already achieved better productivity, could there be other motives?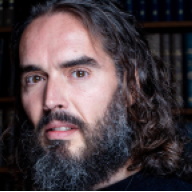 Since rising to fame in 2003, Russell Brand has established himself as one of one of the world's most celebrated stand-up comedians.
Aside from stand-up, Russell is also a phenomenally successful author, broadcaster, actor, podcaster, columnist, political commentator and mental health & drug rehabilitation activist.
He has 2 cats, a dog, a wife, a baby, 10 chickens and 60 thousand bees, in spite of being vegan curious.