by James Corbett, The Corbett Report
September 16, 2020
Today on Questions For Corbett, Corbett Report member Scott asks about a potential flu vaccine / COVID link.
James demonstrates how even the mainstream science shows that such a correlation does exist, although it isn't being trumpeted in the Big Pharma-funded corporate media.
Watch on Archive / BitChute / LBRY / Minds.com / YouTube or Download the mp4
SHOW NOTES:
The Influenza Vaccine and COVID-19
Lies, Damned Lies and Coronavirus Statistics
Official doubletalk hides serious problems with flu shot safety and effectiveness
Association of spontaneous abortion with receipt of inactivated influenza vaccine containing H1N1pdm09 in 2010–11 and 2011–12
Influenza vaccination and respiratory virus interference among Department of Defense personnel during the 2017–2018 influenza season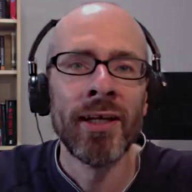 James Corbett has been living and working in Japan since 2004. He started The Corbett Report website in 2007 as an outlet for independent critical analysis of politics, society, history, and economics. Since then he has written, recorded and edited thousands of hours of audio and video media for the website, including a podcast and several regular online video series. He is the lead editorial writer for The International Forecaster, the e-newsletter created by the late Bob Chapman.
His work has been carried online by a wide variety of websites and his videos have garnered over 40,000,000 views on YouTube alone. His satirical piece on the discrepancies in the official account of September 11th, "9/11: A Conspiracy Theory" was posted to the web on September 11, 2011 and has so far been viewed nearly 3 million times.
For more in-depth content, James Corbett offers a subscription newsletter. Become a Corbett Report subscriber: https://www.corbettreport.com/members/