by International Tribunal for Natural Justice
Published on Sep 7, 2019
Source
Del Bigtree is one of the preeminent voices of the vaccine risk awareness movement. His non-profit organisation, Informed Consent Action Network (ICAN) is leading worldwide investigations into drug and vaccine fraud and has already resulted in two winning lawsuits against US government agencies; Health and Human Services and the National Institute of Health.
Del Bigtree testified on June 23, 2019 before the ITNJ Commission of Inquiry into Weaponisation of the Biosphere.
Watch all the Indonesia Seatings at https://commission.itnj.org
Help continue this work and expose the next phase of expert witness testimonies. www.itnj.org
1 minute excerpt:
How can anyone listen to this and not question vaccine safety? ITNJ Judicial Commission of Inquiry into the Weaponisation of the Biosphere.
Full testimony: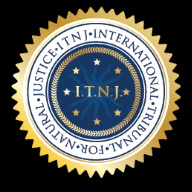 ITNJ Vision: A world in which the Earth is honoured; Truth is spoken; Love is the basis of all action; and Justice is an organic, self-fulfilling function of respect for natural law.
ITNJ Mission: To apprehend the abuses and tyranny of systems and institutions; restore truth and reason to the delivery of justice in the world; and uphold natural justice as the foundational tenet of human expression beyond the artifice of borders and boundaries.
ITNJ Open Court: In homage to its overriding commitment to Truth and transparency, the ITNJ is committed to video-recording all proceedings and live-streaming hearings and trials whenever possible, with all video recordings archived for public access.  Never again shall the corrupting influence of secrecy be permitted to colour the hearts of those whom we entrust as guardians of our ancient treasures; our birth-right of natural justice.