by James Corbett, The Corbett Report
October 5, 2020
Pete Quinones of Freeman Beyond the Wall talks to James Corbett about the Great Reset, the Fourth Industrial Revolution, and the coming biosecurity state.

Podcast: Play in new window | Download | Embed
Watch on Archive / BitChute / LBRY / Minds / YouTube or Download the mp4
SHOW NOTES
Prince Charles says we need a global Marshall Plan to save the environment
The Great Reset | World Economic Forum
Covid pushes Amazon to record profit
YouTube, Zoom and Facebook censor Leila Khaled for Israel
Episode 359 – The Secrets of Silicon Valley: What Big Tech Doesn't Want You to Know
8 predictions for the world in 2030
WORLD ECONOMIC FORUM: 8 PREDICTIONS FOR THE WORLD IN 2030 (video)
The Fourth Industrial Revolution | Full Version (Subtitled)
The Fourth Industrial Revolution: what it means, how to respond
Episode 359 – The Secrets of Silicon Valley: What Big Tech Doesn't Want You to Know
How & Why Big Oil Conquered the World
How Big Oil Steers the Environmental Movement
What Is Sustainable Development?
"Megacities on the Move – Planned-opolis" – Creepy AGENDA 21 Utopia Promotion
Has an 'Anti-Science' Sentiment Overtaken the United States?
How Did This Get Made: The Jane Club with Shawnta Valdes and Neelamjit Dhaliwal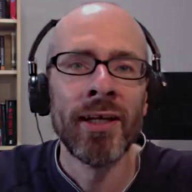 James Corbett has been living and working in Japan since 2004. He started The Corbett Report website in 2007 as an outlet for independent critical analysis of politics, society, history, and economics. Since then he has written, recorded and edited thousands of hours of audio and video media for the website, including a podcast and several regular online video series. He is the lead editorial writer for The International Forecaster, the e-newsletter created by the late Bob Chapman.
His work has been carried online by a wide variety of websites and his videos have garnered over 40,000,000 views on YouTube alone. His satirical piece on the discrepancies in the official account of September 11th, "9/11: A Conspiracy Theory" was posted to the web on September 11, 2011 and has so far been viewed nearly 3 million times.
For more in-depth content, James Corbett offers a subscription newsletter. Become a Corbett Report subscriber: https://www.corbettreport.com/members/