by James Corbett, The Corbett Report
June 15, 2020
Gary Null interviews James Corbett for his radio program on the dramatic collapse of the coronavirus narrative. Now that the major institutions pushing the COVID panic are now admitting that the virus is not an existential threat and the lockdowns were not necessary, what does this mean for the future of the COVID-1984 police state and the ushering in of the new "biosecurity" paradigm?
Watch this video on BitChute / LBRY / Minds.com / YouTube or Download the mp4
SHOW NOTES:
The Gary Null Show
Who Is Bill Gates? documentary
Lies, Damned Lies and Coronavirus Statistics
Debunked Imperial College COVID-19 model projections
Covid-19: Neil Ferguson, the Liberal Lyssenko
Lockdowns for thee, not for me
CDC admits COVID-19 hospitalization rates comparable to high severity flu season
Norwegian scientist Birger Sorensen claims coronavirus was lab-made and 'not natural in origin'
A Candidate Vaccine for Covid-19 (SARS-CoV-2) Developed from Analysis of its General Method of Action for Infectivity
MSM admits at least half of excess deaths in UK were related to lockdown, not COVID-19
German Official Leaks Ministry of Interior Report Denouncing Corona as 'A Global False Alarm'
Health officials sign open letter in support of mass protests
Hospital workers applaud protesters
Lockdown-inspired suicides on course to DWARF coronavirus deaths in Australia & in time, even in US – studies
N.J. Governor Says Bill of Rights "Above My Pay Grade" When Asked About Lockdown Orders
Police Use Contact Tracing And Big Tech To Identify Protesters (UPDATED)
Some doctors moving away from ventilators for virus patients
Deborah Birx: If Someone Dies w/ COVID-19, We Are Counting That As a COVID-19 Death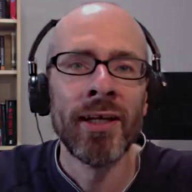 James Corbett has been living and working in Japan since 2004. He started The Corbett Report website in 2007 as an outlet for independent critical analysis of politics, society, history, and economics. Since then he has written, recorded and edited thousands of hours of audio and video media for the website, including a podcast and several regular online video series. He is the lead editorial writer for The International Forecaster, the e-newsletter created by the late Bob Chapman.
His work has been carried online by a wide variety of websites and his videos have garnered over 40,000,000 views on YouTube alone. His satirical piece on the discrepancies in the official account of September 11th, "9/11: A Conspiracy Theory" was posted to the web on September 11, 2011 and has so far been viewed nearly 3 million times.
For more in-depth content, James Corbett offers a subscription newsletter. Become a Corbett Report subscriber: https://www.corbettreport.com/members/