by James Corbett, The Corbett Report
March 27, 2021
You don't need a crystal ball to predict the future and you don't need secret, anonymous sources to know what the globalists are planning to do. Don't miss this week's edition of The Corbett Report podcast where James peels backs the curtains on the open conspiracy and details what's likely to happen in the coming years.
Watch on Archive / BitChute / Minds / Odysee / YouTube or Download the mp4
SHOW NOTES
Foreign Affairs 1947: "The Sources of Soviet Conduct" (The Long Telegram)
New World Next Week covers The Long Telegram 2.0
Foreign Affair 1974: "The Hard Road to World Order"
Patrick Wood – Technocracy: The Hard Road to World Order
Foreign Affairs 1993: "Clash of Civilizations"
James covers Clash of Civilizations 1.0 in QFC #031
China, the Quad and the Next Great War
Foreign Affairs 2020: "Why America Must Lead Again" by Joseph R. Biden
"Global Tax Grid" search on The Corbett Report,
The Global Government Is Preparing A Global Tax Regime
Janet Yellen: No Financial Crisis In Our Lifetime
Yellen: Biden Admin working with OECD on global tax cooperation
Timothy Wu: Is The First Amendment Obsolete? (video)
Is The First Amendment Obsolete? (article)
President Trump: 5G is a race we will win
How Joe Biden Plans To Make The American Empire Great Again
Lawrence Wilkerson on Biden's pro-war cabinet
Spread the Word: The Uprising Has Begun! – #NewWorldNextWeek (information on Vilsack)​
Meet John Kerry, Skull and Bones Ambassador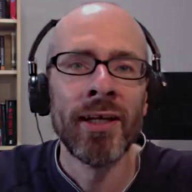 James Corbett has been living and working in Japan since 2004. He started The Corbett Report website in 2007 as an outlet for independent critical analysis of politics, society, history, and economics. Since then he has written, recorded and edited thousands of hours of audio and video media for the website, including a podcast and several regular online video series. He is the lead editorial writer for The International Forecaster, the e-newsletter created by the late Bob Chapman.
His work has been carried online by a wide variety of websites and his videos have garnered over 40,000,000 views on YouTube alone. His satirical piece on the discrepancies in the official account of September 11th, "9/11: A Conspiracy Theory" was posted to the web on September 11, 2011 and has so far been viewed nearly 3 million times.
For more in-depth content, James Corbett offers a subscription newsletter. Become a Corbett Report subscriber: https://www.corbettreport.com/members/