James Corbett: How to Spot a Propaganda Trial Balloon
by James Corbett, The Corbett Report
November 18, 2020
Your thoughts and opinions are incredibly important to those who want to direct your behaviour. So it should be no surprise that propagandists float trial balloons in order to gauge public reaction to new proposals before going ahead with their plans. Join James on today's #PropagandaWatch as he breaks down this important mechanism of propaganda.
Watch on Archive / BitChute / LBRY / Minds / YouTube or Download the mp4
SHOW NOTES:
The Canadian Military Declares War on Canadians – #PropagandaWatch
Canadians shouldn't be viewed as "targets" – Military initiative to aim propaganda at public is shut down
Polls Show People Aren't Buying Establishment B.S. – #PropagandaWatch
COVID-19 is rapidly changing: Examining public perceptions and behaviors in response to this evolving pandemic
Denmark is creating a roadmap for mandatory vaccination
Study shows the source of COVID-19 safety messaging impacts effectiveness
Study: Public messaging should be communicated before the availability of COVID-19 vaccines
STAT-Harris Poll: Most Americans won't get a Covid-19 vaccine unless it cuts risk by half
Politics affect public buy-in on COVID-19 vaccine, study shows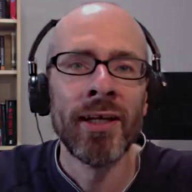 James Corbett has been living and working in Japan since 2004. He started The Corbett Report website in 2007 as an outlet for independent critical analysis of politics, society, history, and economics. Since then he has written, recorded and edited thousands of hours of audio and video media for the website, including a podcast and several regular online video series. He is the lead editorial writer for The International Forecaster, the e-newsletter created by the late Bob Chapman.
His work has been carried online by a wide variety of websites and his videos have garnered over 40,000,000 views on YouTube alone. His satirical piece on the discrepancies in the official account of September 11th, "9/11: A Conspiracy Theory" was posted to the web on September 11, 2011 and has so far been viewed nearly 3 million times.
For more in-depth content, James Corbett offers a subscription newsletter. Become a Corbett Report subscriber: https://www.corbettreport.com/members/