by James Corbett w/ James Evan Pilato, The Corbett Report
March 18, 2021
Welcome to New World Next Week – the video series from Corbett Report and Media Monarchy that covers some of the most important developments in open source intelligence news. This week:
Watch on Archive / BitChute / LBRY / Minds / YouTube or Download the mp4
Story #1: March 20 "World Wide Rally For Freedom"
https://www.startpage.com/do/search?q=March+20+World+Wide+Rally+Freedom
QAnon Groups on Telegram Seethe with Covid Denialism and Vaccine Misinformation
https://archive.is/cpznz
Global March 20 Anti-Vaccine Protests Promoted by QAnon-Linked Groups
https://archive.is/I3DX6
Far-Right Trump Supporters Hope to Use RFK Jr.-Backed Protests to Stage Comeback
https://archive.ph/FVEV1
No to the new normal which takes away the future of Japan and children's smiles.
https://twitter.com/jimakudaio/status/1371045888001474561
Nagoya, Tokyo, Osaka, Okinawa, Kyushu, Shikoku, Tohoku and Hokkaido
https://www.facebook.com/events/188525632676626
World Wide Rally – Walk For Freedom – Calgary, Alberta
https://thelibertyclub.ca/event/world-wide-rally-walk-for-freedom-calgary-alberta/
No Lockdown, Yes Freedom: New Mexico Statewide Rally
https://cdn.discordapp.com/attachments/821800098953691178/821800379691433994/image0.jpg
Daily Kos: CIA-Engineered Controlled Opposition? (Aug. 9, 2007)
https://web.archive.org/web/20071011031548/http://kurtnimmo.com/?p=950
Story #2: Moderna Begins Study of COVID-19 Vaccine In Kids
https://archive.is/dnL9E
Toronto Lockdown Czar's Husband Has 'Financial Ties' to Pfizer
https://www.lifesitenews.com/news/toronto-lockdown-czars-husband-has-financial-ties-to-pfizer-astrazeneca
"Doctor" Fauci sat down for an interview with Mexican "comedian"
https://twitter.com/wakeupfromcovid/status/1370188597366784003
Fauci gets grilled by Mexican Comedian
https://odysee.com/@TruthPills:5/derbez:3
'Vaccine Secrets': What Parents Should Know Before They Vaccinate Their Kids
https://childrenshealthdefense.org/defender/vaccine-secrets-parents-should-know-before-vaccinate/
Story #3: Spotify Censors Art for "Misinformation," Pulls Ian Brown's Anti-Lockdown Track
https://reclaimthenet.org/spotify-censors-ian-browns-anti-lockdown-track/
NSFW: Media Monarchy Cancels His Spotify Premium, Asks Questions About Other Pop Songs
https://twitter.com/mediamonarchy/status/1372018888674713600
Visit NewWorldNextWeek.com to get previous episodes in various formats to download, burn and share.
And as always, stay up-to-date by subscribing to the feeds from Corbett Report (https://corbettreport.com/members​​​​) and Media Monarchy (https://mediamonarchy.com/join​​​​).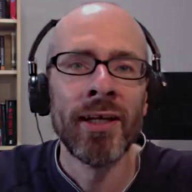 James Corbett has been living and working in Japan since 2004. He started The Corbett Report website in 2007 as an outlet for independent critical analysis of politics, society, history, and economics. Since then he has written, recorded and edited thousands of hours of audio and video media for the website, including a podcast and several regular online video series. He is the lead editorial writer for The International Forecaster, the e-newsletter created by the late Bob Chapman.
His work has been carried online by a wide variety of websites and his videos have garnered over 40,000,000 views on YouTube alone. His satirical piece on the discrepancies in the official account of September 11th, "9/11: A Conspiracy Theory" was posted to the web on September 11, 2011 and has so far been viewed nearly 3 million times.
For more in-depth content, James Corbett offers a subscription newsletter. Become a Corbett Report subscriber: https://www.corbettreport.com/members/
Follow James Corbett at Substack:  https://corbettreport.substack.com/