by James Corbett, The Corbett Report via Live Free Now w/ John Bush
December 8, 2020
In this powerful interview, John Bush talks to James Corbett of the Corbett Report to shine light on how COVID-19 has accelerated the insider's plans to usher in a technocratic and authoritarian global government.
By better understanding the plans and agenda of the global elite, we can more effectively strategize on how to opt out and insulate ourselves from the "Great Reset".
Topics in the interview will include 9/11, COVID tyranny, vaccines, the 2030 Agenda, The Great Reset, agorism, solutions, and the elite's strategy of problem-reaction-solution.
The two will also explore how blockchain technology simultaneously offers hope for decentralization while also providing a means for those in power to better track, trace, and control the public.
You do not want to miss this in-depth interview!!
VIDEO COURTESY LIVE FREE NOW: BitChute / YouTube
SHOW NOTES:
Schwab: "The Fourth Industrial Revolution will lead to a fusion of our physical, digital and biological identity"
Here's how life could change in my city by the year 2030
In Which Joe Biden Brags About Having Written the Patriot Act
NSPD-9: Defeating the Terrorist Threat to the United States
False Flags and the Dawn of Bioterrorism
Episode 390 – Bretton Woods 2.0
CA bar owner forced to close; movie production just yards away allowed to proceed
After the Virus: The World of 2025 – #PropagandaWatch
Interview 1604 – John Titus on Central Bank Digital Currencies
PDF: A PHASE 1/2/3, PLACEBO-CONTROLLED, RANDOMIZED, OBSERVER-BLIND, DOSE-FINDING STUDY TO EVALUATE THE SAFETY, TOLERABILITY, IMMUNOGENICITY, AND EFFICACY OF SARS-COV-2RNA VACCINE CANDIDATES AGAINST COVID-19 IN HEALTHY INDIVIDUALS
UK gov "Information for UK Healthcare Professionals" on Pfizer vaccine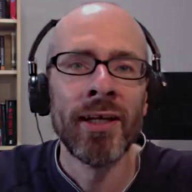 James Corbett has been living and working in Japan since 2004. He started The Corbett Report website in 2007 as an outlet for independent critical analysis of politics, society, history, and economics. Since then he has written, recorded and edited thousands of hours of audio and video media for the website, including a podcast and several regular online video series. He is the lead editorial writer for The International Forecaster, the e-newsletter created by the late Bob Chapman.
His work has been carried online by a wide variety of websites and his videos have garnered over 40,000,000 views on YouTube alone. His satirical piece on the discrepancies in the official account of September 11th, "9/11: A Conspiracy Theory" was posted to the web on September 11, 2011 and has so far been viewed nearly 3 million times.
For more in-depth content, James Corbett offers a subscription newsletter. Become a Corbett Report subscriber: https://www.corbettreport.com/members/
Follow James Corbett at Substack:  https://corbettreport.substack.com/