by Takota Coen w/ James Corbett
sourced from The Corbett Report
May 9, 2021
Takota Coen of the Building Your Permaculture Property podcast talks to James Corbett about why the permaculture movement needs to wake up to the conspiracy reality before it's too late. After recommending three reports to help people understand the systems of control that are steering society right now and giving an overview of the coming technocratic neo-feudal biosecurity state, James confronts the canards about overpopulation and the programmed propaganda training the public to desire their own death. Finally, James and Takota talk about solutions and the way forward.
VIDEO COURTESY OF TAKOTA COEN: BITCHUTE / YOUTUBE
SHOW NOTES:
Building Your Permaculture Property podcast
Century of Enslavement: The History of The Federal Reserve
From Farm Boy to Financier (Saturday Evening Post confession regarding the Federal Reserve conspiracy)
How & Why Big Oil Conquered the World
Episode 086 – Medical Martial Law
Looking Forward to the End of Humanity – #PropagandaWatch
Klaus Schwab in 2016: Brain Chips Will Be Implanted in the Next Decade
Questioning 9/11: The Politician Turned Conspiracy Theorist (Mainstream hit piece on former German defence minister / 9/11 truther)
Evidence for Informed Trading on the Attacks of September 11 (including info on Wirt Walker III)
SEC admits its 9/11 informed trading investigation records were destroyed
Meet Paul Ehrlich, Pseudoscience Charlatan
The Ultimate Resource by Julian Simon
Mouse Utopia and The Blackest Pill – #PropagandaWatch
How Can A Global Conspiracy Work? – Questions For Corbett #074
Fluoride Fight: The forced drugging of society
Episode 092 – Environmentalism is Corporate Controlled
A Message to the Environmental Movement
U.S. Military Is World's Biggest Polluter
Solutions: The Peer-to-Peer Economy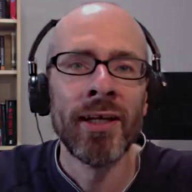 James Corbett has been living and working in Japan since 2004. He started The Corbett Report website in 2007 as an outlet for independent critical analysis of politics, society, history, and economics. Since then he has written, recorded and edited thousands of hours of audio and video media for the website, including a podcast and several regular online video series. He is the lead editorial writer for The International Forecaster, the e-newsletter created by the late Bob Chapman.
His work has been carried online by a wide variety of websites and his videos have garnered over 40,000,000 views on YouTube alone. His satirical piece on the discrepancies in the official account of September 11th, "9/11: A Conspiracy Theory" was posted to the web on September 11, 2011 and has so far been viewed nearly 3 million times.
For more in-depth content, James Corbett offers a subscription newsletter. Become a Corbett Report subscriber: https://www.corbettreport.com/members/