#TheGreatReopening – #SolutionsWatch 
by James Corbett, The Corbett Report
January 27, 2021
Yes, #TheGreatReopening is happening as we speak. No, it will not be televised (or even YouTubed). Find out the details as James highlights the resistance movements that are rising up around the world on this week's edition of #SolutionsWatch.
Watch on Archive / BitChute / LBRY / Minds / YouTube or Download the mp4
SHOW NOTES
The Uprising Has Begun (New World Next Week)
30,000 Italian Restaurants Defy Lockdown Rules / Hugo talks #lockdown
100's Of Polish Business's To DEFY Lockdown / Hugo Talks #lockdown
"BURN IT DOWN!" – Anti-Lockdown RIOTS Lead To Covid Testing Facility Being TORCHED In Netherlands!
Ontario barbershop reopens despite provincial lockdown using loophole
Unmasked COVID protesters try, fail to place Canadian mayor under citizen's arrest
What You Need to Know About Making a Citizen's Arrest
Taking a Stand: Sheriffs, Local Officials, and Rule of Law VS. Covid Dictators
Left, Khaps, Gender, Caste: The solidarities propping up the farmers' protest
Freedom Airway – #SolutionsWatch
Fact check: PCR testing and viral genetic sequencing serve different purposes
I'm Blocked From Uploading to GooTube (and Other News)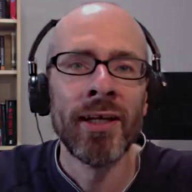 James Corbett has been living and working in Japan since 2004. He started The Corbett Report website in 2007 as an outlet for independent critical analysis of politics, society, history, and economics. Since then he has written, recorded and edited thousands of hours of audio and video media for the website, including a podcast and several regular online video series. He is the lead editorial writer for The International Forecaster, the e-newsletter created by the late Bob Chapman.
His work has been carried online by a wide variety of websites and his videos have garnered over 40,000,000 views on YouTube alone. His satirical piece on the discrepancies in the official account of September 11th, "9/11: A Conspiracy Theory" was posted to the web on September 11, 2011 and has so far been viewed nearly 3 million times.
For more in-depth content, James Corbett offers a subscription newsletter. Become a Corbett Report subscriber: https://www.corbettreport.com/members/
Follow James Corbett at Substack:  https://corbettreport.substack.com/