James Corbett: Rockefeller Medicine
by James Corbett, The Corbett Report
April 9, 2021
As Americans fret about the Obamacare website and wonder how the country became enslaved to the highest healthcare costs in the world, we turn back the pages to look at how the modern medical paradigm came together in the early 20th century, courtesy of the Rockefeller Foundation and their cronies. Join us this week as we explore the real history of modern healthcare and the real motivations behind the family that brought it to you.
WATCH THIS VIDEO ON ODYSEE / YOUTUBE / DOWNLOAD THE MP4
Documentation
Rockefeller's Medicine Men: Medicine and Capitalism in America
Time Reference: 00:35
RATE SHOCK: Obamacare causing 539% increase in health insurance costs for Texans
Time Reference: 01:30
Senator Baucus thanks Liz Fowler for her role in Obamacare
Time Reference: 03:20
Senate Chairman has ties to big insurer
Time Reference: 05:03
E.C. Mullins – The Rockefeller Drug Empire
Time Reference: 08:56
The Last Word on Snake Oil
Time Reference: 12:40
How Rockefeller University Shapes Science Career
Time Reference: 13:45
Rockefeller Foundation played critical role in Chinese medical history
Time Reference: 16:24
The Money Takeover of Medicine
Time Reference: 18:58
E.C. Mullins – Murder by Injection
Time Reference: 27:41
E.C. Mullins on Rockefeller Medicine
Time Reference: 28:25
Episode 241 – The Truth About the Gene Revolution
Time Reference: 34:25
Confronting David Rockefeller – Sunday Update
Time Reference: 36:17
DECLASSIFIED: Population Reduction By Government. Vaccines. Forced Sterilization.
Time Reference: 37:36
Rockefeller's Double Game in GMO Foods and Depopulation
Time Reference: 38:19
David Rockefeller speaks about population control
Time Reference: 38:54
The White Stripes – Girl, You Have No Faith in Medicine – Live at Much Music
Time Reference: 43:22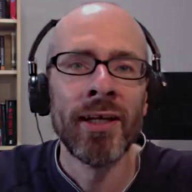 James Corbett has been living and working in Japan since 2004. He started The Corbett Report website in 2007 as an outlet for independent critical analysis of politics, society, history, and economics. Since then he has written, recorded and edited thousands of hours of audio and video media for the website, including a podcast and several regular online video series. He is the lead editorial writer for The International Forecaster, the e-newsletter created by the late Bob Chapman.
His work has been carried online by a wide variety of websites and his videos have garnered over 40,000,000 views on YouTube alone. His satirical piece on the discrepancies in the official account of September 11th, "9/11: A Conspiracy Theory" was posted to the web on September 11, 2011 and has so far been viewed nearly 3 million times.
For more in-depth content, James Corbett offers a subscription newsletter. Become a Corbett Report subscriber: https://www.corbettreport.com/members/