by James Corbett
January 6, 2020
Source
Podcast: Play in new window | Download | Embed
Ryan Cristian of The Last American Vagabond joins us to discuss his ongoing coverage of the situation surrounding the events that led to the assassination of Soleimani. What is the context of this event, how are we being lied to, and what does it mean for the future of the middle east? Don't miss this important conversation on the key geopolitical crisis of 2020.
Watch this video on BitChute / Minds.com / YouTube or Download the mp4
SHOW NOTES:
TLAV on Dtube / Bitchute / YouTube / Twitter / Apple Podcasts
Lies About Iran Killing US Troops in Iraq Are a Ploy to Justify War
Soleimani Was in Baghdad on Mission for Saudi Peace
Lies, the Bethlehem Doctrine, and the Illegal Murder of Soleimani
Russian foreign minister stresses that Soleimani's killing violates international law
US Intelligence Reportedly Gives Israel Green Light To Assassinate Iran's Top General
Iraq Votes To Expel US Troops As Iranian MPs Chant "Death To America"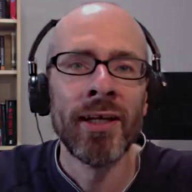 James Corbett has been living and working in Japan since 2004. He started The Corbett Report website in 2007 as an outlet for independent critical analysis of politics, society, history, and economics. Since then he has written, recorded and edited thousands of hours of audio and video media for the website, including a podcast and several regular online video series. He is the lead editorial writer for The International Forecaster, the e-newsletter created by the late Bob Chapman.
His work has been carried online by a wide variety of websites and his videos have garnered over 40,000,000 views on YouTube alone. His satirical piece on the discrepancies in the official account of September 11th, "9/11: A Conspiracy Theory" was posted to the web on September 11, 2011 and has so far been viewed nearly 3 million times.
For more in-depth content, James Corbett offers a subscription newsletter. Become a Corbett Report subscriber: https://www.corbettreport.com/members/