by James Corbett, The Corbett Report
April 9, 2021
The mouthpieces of the scientific establishment have identified the latest global security threat: antiscience. So what does that mean, exactly? Whatever they want it to mean, of course! This week on The Corbett Report podcast, James explores the game of Science Says that the self-appointed experts are playing with the public and outlines how that game is about to get a whole lot darker.
Watch on Archive / BitChute / Minds / Odysee / YouTube or Download the mp4
Documentation
Dr. Anthony Fauci talks with Dr Jon LaPook about COVID-19
Time Reference: 0:43
WATCH: Dr. Anthony Fauci recommends wearing masks 'for the time being'
Time Reference: 1:03
Dr. Fauci Demonstrates Why 'The Fit Is Better' If You Double Mask
Time Reference: 1:42
An Ohio woman was arrested and tasered at a high school football game for refusing to wear mask
Time Reference: 2:32
Episode 353 – The Crisis of Science
Time Reference: 4:05
The Sugar Conspiracy
Time Reference: 4:16
Episode 286 – Rockefeller Medicine
Time Reference: 4:19
Climate Change is Unfalsifiable Woo-Woo Pseudoscience
Time Reference: 4:22
Debate: Hitchens V. Hitchens
Time Reference: 4:42
The Antiscience Movement Is Escalating, Going Global and Killing Thousands
Time Reference: 7:13
Our Digital Gulag
Time Reference: 14:15
Episode 395 – Precedent Trump
Time Reference: 16:19
Episode 397 – Exposing Biden's SECRET Plans!!!
Time Reference: 16:23
Dr. Leana Wen on CNN
Time Reference: 29:24
Dr. Leana Wen – World Economic Forum profile
Time Reference: 32:20
Dr. Peter J. Hotez Coronavirus Vaccine Safety Testimony
Time Reference: 35:57
Thomas S. Kuhn: The Structure Of Scientific Revolutions
Time Reference: 41:24
The Structure of Scientific Revolutions – Full Audiobook
Time Reference: 44:50
Dr. Fauci: We don't want to declare victory against the virus prematurely
Time Reference: 52:07
Episode 376 – Lies, Damned Lies and Coronavirus Statistics
Time Reference: 54:45
Israel and Chile both led on Covid jabs, so why is one back in lockdown?
Time Reference: 55:52
Same Facts, Opposite Conclusions – #PropagandaWatch
Time Reference: 59:17
The Weaponization of "Science"
Time Reference: 1:03:23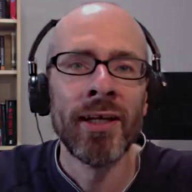 James Corbett has been living and working in Japan since 2004. He started The Corbett Report website in 2007 as an outlet for independent critical analysis of politics, society, history, and economics. Since then he has written, recorded and edited thousands of hours of audio and video media for the website, including a podcast and several regular online video series. He is the lead editorial writer for The International Forecaster, the e-newsletter created by the late Bob Chapman.
His work has been carried online by a wide variety of websites and his videos have garnered over 40,000,000 views on YouTube alone. His satirical piece on the discrepancies in the official account of September 11th, "9/11: A Conspiracy Theory" was posted to the web on September 11, 2011 and has so far been viewed nearly 3 million times.
For more in-depth content, James Corbett offers a subscription newsletter. Become a Corbett Report subscriber: https://www.corbettreport.com/members/