by Alison Morrow w/James Corbett
sourced from The Corbett Report
May 29, 2021
This week on "James Corbett Redpills the Normies," James talks to Alison Morrow, a self-described refugee from mainstream journalism who quit her 12-year career as an award-winning reporter after her attempts to report real news were consistently thwarted. (Learn more about Alison's incredible story in this interview.) Today, Alison interviews James about the centralization of control, communication, and consciousness in the hands of an oligarchical elite and how we can combat their agenda.
VIDEO  COURTESY ALISON MORROW: ODYSEE / ROKFIN/ YOUTUBE
SHOW NOTES:
Alison Morrow: PayPal / Locals / Patreon / Rokfin / Odysee / Website
YouTube Blacklists Federal Reserve Information. It's Up To YOU To Spread It!
The Revolution Will Not Be YouTubed
MIT: Covid Skeptics Champion Science
Don't Do Your Own Research!!! – #PropagandaWatch
Meet James Corbett, Political Extremist!!! #PropagandaWatch
The Secrets of Silicon Valley: What Big Tech Doesn't Want You to Know
Biodigital Convergence: Bombshell Document Reveals the True Agenda
Klaus Schwab: brain chips by 2016
CIA Chief: We'll Spy on You Through Your Dishwasher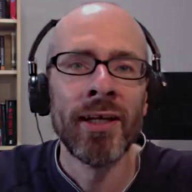 James Corbett has been living and working in Japan since 2004. He started The Corbett Report website in 2007 as an outlet for independent critical analysis of politics, society, history, and economics. Since then he has written, recorded and edited thousands of hours of audio and video media for the website, including a podcast and several regular online video series. He is the lead editorial writer for The International Forecaster, the e-newsletter created by the late Bob Chapman.
His work has been carried online by a wide variety of websites and his videos have garnered over 40,000,000 views on YouTube alone. His satirical piece on the discrepancies in the official account of September 11th, "9/11: A Conspiracy Theory" was posted to the web on September 11, 2011 and has so far been viewed nearly 3 million times.
For more in-depth content, James Corbett offers a subscription newsletter. Become a Corbett Report subscriber: https://www.corbettreport.com/members/