by James Corbett, The Corbett Report
March 2, 2021
A picture is worth a thousand words, and it is often the case that a well-crafted image can get the point across much more effectively than a lengthy diatribe. Joining us to demonstrate this concept is the author of "Government — The Biggest Scam in History," which makes the case in a compelling, image-based way that government of every flavour has been a scam of inter-generational organized crime since the beginning.
Watch on Archive / BitChute / LBRY / Minds / YouTube or Download the mp4
SHOW NOTES:
Government — The Biggest Scam in History
Keith Knight and James Corbett Dissect Voluntary Servitude (Étienne de La Boétie)
Download the Full Powerpoint Deck
Website for the Art of Liberty Foundation
Executive Summary for the Art of Liberty Foundation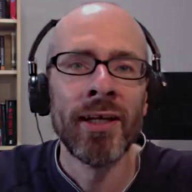 James Corbett has been living and working in Japan since 2004. He started The Corbett Report website in 2007 as an outlet for independent critical analysis of politics, society, history, and economics. Since then he has written, recorded and edited thousands of hours of audio and video media for the website, including a podcast and several regular online video series. He is the lead editorial writer for The International Forecaster, the e-newsletter created by the late Bob Chapman.
His work has been carried online by a wide variety of websites and his videos have garnered over 40,000,000 views on YouTube alone. His satirical piece on the discrepancies in the official account of September 11th, "9/11: A Conspiracy Theory" was posted to the web on September 11, 2011 and has so far been viewed nearly 3 million times.
For more in-depth content, James Corbett offers a subscription newsletter. Become a Corbett Report subscriber: https://www.corbettreport.com/members/