by James Corbett, The Corbett Report, with Derrick Broze, The Conscious Resistance
November 11, 2020
Derrick Broze of TheConsciousResistance.com joins us today to provide an update on the counter-economic underground railroad which we discussed last year. The first group has crossed the border and more people than ever are looking to escape the Collapsing States of America and finding freedom elsewhere. We discuss the exit and build strategy, Freedom Cells, and how you can find out more about the growing number of people who are looking to start communities of purpose.
Contact Derrick at opurr [at] protonmail [dot] com
Watch on Archive / BitChute / LBRY / Minds / YouTube or Download the mp4
SHOW NOTES
Interview 1534 – Derrick Broze on Building the Counter-economic Underground Railroad</a
Interview 1268 – Derrick Broze on The Theory and Practice of Agorism
Interview 1218 – The Freedom Cell Solution with Derrick Broze
How To Opt-Out of the Technocratic State
Where Can We Run To? – Questions For Corbett #072
Interview 1512 – Derrick Broze on Opting Out of Technocracy
8 predictions for the world in 2030 (World Economic Forum)
The Counter-Economic Underground Railroad (overview video)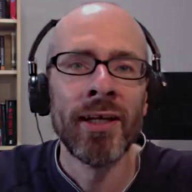 James Corbett has been living and working in Japan since 2004. He started The Corbett Report website in 2007 as an outlet for independent critical analysis of politics, society, history, and economics. Since then he has written, recorded and edited thousands of hours of audio and video media for the website, including a podcast and several regular online video series. He is the lead editorial writer for The International Forecaster, the e-newsletter created by the late Bob Chapman.
His work has been carried online by a wide variety of websites and his videos have garnered over 40,000,000 views on YouTube alone. His satirical piece on the discrepancies in the official account of September 11th, "9/11: A Conspiracy Theory" was posted to the web on September 11, 2011 and has so far been viewed nearly 3 million times.
For more in-depth content, James Corbett offers a subscription newsletter. Become a Corbett Report subscriber: https://www.corbettreport.com/members/