by James Corbett, The Corbett Report, w/ James Evan Pilato, Media Monarchy
October 15, 2021
Welcome to New World Next Week – the video series from Corbett Report and Media Monarchy that covers some of the most important developments in open source intelligence news.
This week:
Watch on Archive / BitChute / Minds / Odysee or Download the mp4
Story #1: Merck To Double Production Of 'Breakthrough' COVID Pill As Nations Line Up To Buy
https://www.zerohedge.com/covid-19/merck-plans-double-supply-breakthrough-covid-drug-nations-line-buy-it
"Proceed With Caution At Your Own Peril" – Merck's COVID 'Super Drug' Poses Serious Health Risks, Scientists Warn
https://www.zerohedge.com/covid-19/proceed-caution-your-own-peril-mercks-covid-super-drug-poses-serious-health-risks
Drugmakers seek FDA clearance for antiviral pill; Texas Gov. Greg Abbott moves to ban vaccine mandates: Latest COVID-19 updates
https://www.usatoday.com/story/news/health/2021/10/11/covid-vaccinations-molnupiravir-antiviral-pill-cases/6083682001/
Merck's Covid Pill Could Pose Serious Risks, Scientists Warn
Goldman Sachs' Profiles In Innovation: The Genome Revolution
https://web.archive.org/web/20200502022349/https://www.gspublishing.com/content/research/en/reports/2019/09/04/048b0db6-996b-4b76-86f5-0871641076fb.pdf
Story #2: Proof-Of-Vax QR Code Goes Live In Alberta
Belarusian President Claims IMF & World Bank Offered him a Bribe to Impose COVID Restrictions
https://web.archive.org/web/20201224041212/https://www.armstrongeconomics.com/world-news/corruption/belarusian-president-claims-imf-world-bank-offered-him-a-bribe-to-impose-covid-restrictions/
Transcript of IMF Press Briefing
President Magufuli Dead at 61
https://off-guardian.org/2021/03/18/discuss-president-magufuli-dead-at-61/
Story #3: New Coalition of Musicians Opposing Vax Mandates and Segregation
https://freethenationmusic.com/
Faithless Town – "New World Order" (Official Video)
https://www.youtube.com/watch?v=XtjKNHrGiLI
Know Your Meme: Let's Go Brandon
https://knowyourmeme.com/memes/lets-go-brandon
BRANDON BROWN POST RACE INTERVIEW – 2021 SPARKS 300 NASCAR XFINITY SERIES AT TALLADEGA
https://youtu.be/9suQV0olw38?t=165
Revolt Begins At Southwest Airlines As Air Traffic Controllers Stage Walkout Over Mandate
https://alexberenson.substack.com/p/the-revolt-begins-at-southwest-airlines/comments
Let's Go Brandon Merch
https://libertymaniacs.com/search?q=LET%27S+GO+BRANDON
Intel Supplier Communications – Intel's Response and its COVID-19 Policy
https://www.intel.com/content/dam/www/central-libraries/us/en/documents/coronavirus-communication.pdf
The New World Next Week Store
Connect with The Corbett Report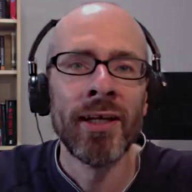 James Corbett has been living and working in Japan since 2004. He started The Corbett Report website in 2007 as an outlet for independent critical analysis of politics, society, history, and economics. Since then he has written, recorded and edited thousands of hours of audio and video media for the website, including a podcast and several regular online video series. He is the lead editorial writer for The International Forecaster, the e-newsletter created by the late Bob Chapman.
His work has been carried online by a wide variety of websites and his videos have garnered over 40,000,000 views on YouTube alone. His satirical piece on the discrepancies in the official account of September 11th, "9/11: A Conspiracy Theory" was posted to the web on September 11, 2011 and has so far been viewed nearly 3 million times.
For more in-depth content, James Corbett offers a subscription newsletter. Become a Corbett Report subscriber: https://www.corbettreport.com/members/