by James Corbett, The Corbett Report
July 29, 2021
Welcome to New World Next Week – the video series from Corbett Report and Media Monarchy that covers some of the most important developments in open source intelligence news. This week:
Watch on Archive / BitChute / Odysee or Download the mp4
Story #1: Protesters Rage Across Europe As Lockdown, Vaccination Mandates Begin
https://www.zerohedge.com/political/thousands-join-anti-lockdown-protests-australia-amid-new-restrictions
'Filthy, Disgusting & Selfish': Australian Leaders Blast Anti-Lockdown Protesters, Unleash 'Strike Force' to Track Them Down
https://www.rt.com/news/530170-australia-lockdown-protesters-strike-force/
Story #2: US, NATO Pledge Billions to Back Afghan Forces
https://www.jamaicaobserver.com/international/us-nato-pledge-billions-to-back-afghan-forces_227320
Joint Force Command Norfolk Is NATO's First Operational Command In North America
https://www.khou.com/article/news/national/military-news/nato-command-fully-operational-defend-seas-from-caribbean-to-arctic/291-b591f524-6795-4c01-8e47-81ec3ce527cb
Joint Force Command Norfolk
https://en.wikipedia.org/wiki/Joint_Force_Command_Norfolk
The Secret Lie That Started the Afghan War
https://www.corbettreport.com/afghanwar/
Chinese FM Meets With Afghan Taliban's Political Chief
http://www.xinhuanet.com/english/2021-07/28/c_1310092289.htm
Image: China's FM Meets With The Taliban
https://cdn.substack.com/image/fetch/w_1456,c_limit,f_auto,q_auto:good,fl_progressive:steep/https%3A%2F%2Fbucketeer-e05bbc84-baa3-437e-9518-adb32be77984.s3.amazonaws.com%2Fpublic%2Fimages%2F46679352-5a90-49a7-8dfd-93619f2b4ef7_1200x778.jpeg
Story #3: Pfizer Recalls Anti-Smoking Drug Chantix Due to Cancer-Causing Chemical
https://nypost.com/2021/07/21/pfizer-recalls-chantix-due-to-cancer-causing-chemical/
FDA Data Shows Anti-Smoking Drug Chantix Linked to More Than 500 Suicides (Nov. 21, 2013)
http://america.aljazeera.com/watch/shows/america-tonight/america-tonight-blog/2013/11/21/fda-anti-smokingdrugchantixlinkedtomorethan500suicides.html
J&J Recalls 5 Sunscreen Sprays Found to Contain Carcinogen Benzene
https://www.msn.com/en-gb/entertainment/other/j-26j-recalls-5-sunscreen-sprays-found-to-contain-carcinogen-benzene/ar-AAMfgpc
Connect with The Corbett Report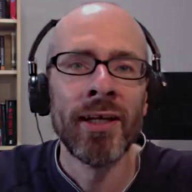 James Corbett has been living and working in Japan since 2004. He started The Corbett Report website in 2007 as an outlet for independent critical analysis of politics, society, history, and economics. Since then he has written, recorded and edited thousands of hours of audio and video media for the website, including a podcast and several regular online video series. He is the lead editorial writer for The International Forecaster, the e-newsletter created by the late Bob Chapman.
His work has been carried online by a wide variety of websites and his videos have garnered over 40,000,000 views on YouTube alone. His satirical piece on the discrepancies in the official account of September 11th, "9/11: A Conspiracy Theory" was posted to the web on September 11, 2011 and has so far been viewed nearly 3 million times.
For more in-depth content, James Corbett offers a subscription newsletter. Become a Corbett Report subscriber: https://www.corbettreport.com/members/