by James Corbett w/ James Evan Pilato, The Corbett Report
January 14, 2021
New World Next Week is the video series from Corbett Report and Media Monarchy that covers some of the most important developments in open source intelligence news. This week:
Watch on Archive / BitChute / LBRY / Minds / YouTube or Download the mp4
Story #1: U.S. Capitol Overrun By Trump Supporters, Rational Discussion Ensues
A Message to New "Conspiracy Theorists"
Story #2: Extremists Move to Secret Online Channels to Plan for Inauguration Day in D.C.
Big Tech's Freedom of Speech Purge Pushes People to Censorship-Resistant Blockchain Social Media
Story #3: FDA Admits PCR Tests Give False Results, Prepares Ground For Biden To "Crush" Casedemic
WHO (Finally) Admits PCR Tests Create False Positives
Risk of False Results with the Curative SARS-Cov-2 Test for COVID-19: FDA Safety Communication
WHO Information Notice for IVD Users; Nucleic acid testing (NAT) technologies that use real-time polymerase chain reaction (RT-PCR) for detection of SARS-CoV-2
Visit NewWorldNextWeek.com to get previous episodes in various formats to download, burn and share. And as always, stay up-to-date by subscribing to the feeds from Corbett Report (https://corbettreport.com/support) and Media Monarchy (https://mediamonarchy.com/join).
Those in the US who want to support the work of New World Next Week can send cash, check or money order (payable to James Evan Pilato) to:
Media Monarchy
c/o James Evan Pilato
P.O. Box 22486
Santa Fe, NM 87502-2486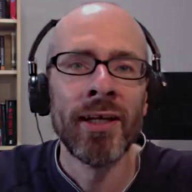 James Corbett has been living and working in Japan since 2004. He started The Corbett Report website in 2007 as an outlet for independent critical analysis of politics, society, history, and economics. Since then he has written, recorded and edited thousands of hours of audio and video media for the website, including a podcast and several regular online video series. He is the lead editorial writer for The International Forecaster, the e-newsletter created by the late Bob Chapman.
His work has been carried online by a wide variety of websites and his videos have garnered over 40,000,000 views on YouTube alone. His satirical piece on the discrepancies in the official account of September 11th, "9/11: A Conspiracy Theory" was posted to the web on September 11, 2011 and has so far been viewed nearly 3 million times.
For more in-depth content, James Corbett offers a subscription newsletter. Become a Corbett Report subscriber: https://www.corbettreport.com/members/