by James Corbett, The Corbett Report
January 12, 2021
In this inaugural edition of #SolutionsWatch, James talks to John Bush, the host of Live Free Now with John Bush and an activist who founded the Freedom Cell Network to help like-minded solutions-oriented freedom lovers meet, organize and collaborate. Now, he is co-organizing The Greater Reset Activation conference which is due to take place later this month. We talk to him about these different projects and how people can get involved to start taking back power into their own hands.
Watch on Archive / BitChute / LBRY / Minds / YouTube or Download the mp4
SHOW NOTES
The Freedom Cell Solution with Derrick Broze
The Moon Is A Harsh Mistress – FLNWO #33
FreedomCells.org – Corbett Report Members Group
Episode 387 – Your Guide to The Great Reset
Interview 1609 – James Corbett on Resisting the Great Reset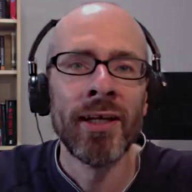 James Corbett has been living and working in Japan since 2004. He started The Corbett Report website in 2007 as an outlet for independent critical analysis of politics, society, history, and economics. Since then he has written, recorded and edited thousands of hours of audio and video media for the website, including a podcast and several regular online video series. He is the lead editorial writer for The International Forecaster, the e-newsletter created by the late Bob Chapman.
His work has been carried online by a wide variety of websites and his videos have garnered over 40,000,000 views on YouTube alone. His satirical piece on the discrepancies in the official account of September 11th, "9/11: A Conspiracy Theory" was posted to the web on September 11, 2011 and has so far been viewed nearly 3 million times.
For more in-depth content, James Corbett offers a subscription newsletter. Become a Corbett Report subscriber: https://www.corbettreport.com/members/