by James Corbett, The Corbett Report
February 12, 2021
Stephen writes in to ask about excess mortality. What is this number, how do we find it, and what does it tell us (or fail to tell us) about what happened in 2020? Is there a slam dunk argument here to destroy the COVID narrative? And, if not, what is the real lesson of this hunt for excess deaths? Join James for an in-depth exploration of these issues in this week's Questions For Corbett.
Watch on Archive / BitChute / LBRY / Minds.com / YouTube or Download the mp4
SHOW NOTES
Excess mortality during the Coronavirus pandemic (Our World in Data)
The deadly toll of Covid-19 in Spain's care homes: 29,800 fatalities
COVID-19: How mortality rates in 2020 compare with past decades and centuries
Excess Mortality – What You Aren't Being Told 🤫
Study: Most N.Y. COVID Patients on Ventilators Died
The 4th Annual Fake News Awards!
Perspectives on the Pandemic | The (Undercover) Epicenter Nurse | Episode Nine
COVID-19 Linked Hunger Could Cause More Deaths Than The Disease Itself, New Report Finds
SA researchers say lockdown 'nearly 30 times more deadly' than disease
2020 Was Especially Deadly. Covid Wasn't the Only Culprit.
What NO ONE is Saying About The Corona Crisis
Same Facts, Opposite Conclusions – #PropagandaWatch
Gunshots, Motorcycle Deaths Count as COVID Casualties
Johns Hopkins Researcher: No Excess Deaths from COVID-19; Official Stats Are Misleading, Indicating Misclassification
https://www.euromomo.eu/graphs-and-maps
cover image credit soumen82hazra / pixabay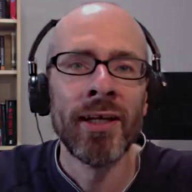 James Corbett has been living and working in Japan since 2004. He started The Corbett Report website in 2007 as an outlet for independent critical analysis of politics, society, history, and economics. Since then he has written, recorded and edited thousands of hours of audio and video media for the website, including a podcast and several regular online video series. He is the lead editorial writer for The International Forecaster, the e-newsletter created by the late Bob Chapman.
His work has been carried online by a wide variety of websites and his videos have garnered over 40,000,000 views on YouTube alone. His satirical piece on the discrepancies in the official account of September 11th, "9/11: A Conspiracy Theory" was posted to the web on September 11, 2011 and has so far been viewed nearly 3 million times.
For more in-depth content, James Corbett offers a subscription newsletter. Become a Corbett Report subscriber: https://www.corbettreport.com/members/