by James Corbett, The Corbett Report in conversation with Whitney Webb, Unlimited Hangout
October 4, 2021
via UnlimitedHangout.com: Whitney is joined by James Corbett of the Corbett Report to discuss the overlap between the oligarchs of China and the United States and how the rise of China is intimately tied to Wall Street and Globalism. Published on 09/28/21.
VIDEO COURTESY UNLIMITED HANGOUT ON ODYSEE / ROKFIN
SHOW NOTES
The US, China and Wall Street's new man in the middle
Episode 297 – China and the New World Order
American Financier Stephen A. Schwarzman Endows International Scholarship Program in China
The Secret (Insurance) Agent Men (AIG and the OSS)
Blackstone, Apollo, KKR take market hit on Evergrande tumult
Heirs of Mao's Comrades Rise as New Capitalist Nobility
Bloomberg News Killed Investigation, Fired Reporter, Then Sought To Silence His Wife
'Decoupling' the U.S. from China would backfire
China's Suspiciously American Arsenal: A Closer Look
Guess who Israel's second largest trading partner is — China
2013: Report: Israel Passes U.S. Military Technology to China
2004: US 'anger' at Israel weapons sale
ATimes: US up in arms over Sino-Israel ties
1996: U.S. Military Technology Sold by Israel To China Upsets Asian Power Balance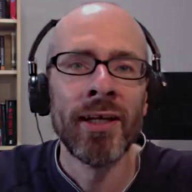 James Corbett has been living and working in Japan since 2004. He started The Corbett Report website in 2007 as an outlet for independent critical analysis of politics, society, history, and economics. Since then he has written, recorded and edited thousands of hours of audio and video media for the website, including a podcast and several regular online video series. He is the lead editorial writer for The International Forecaster, the e-newsletter created by the late Bob Chapman.
His work has been carried online by a wide variety of websites and his videos have garnered over 40,000,000 views on YouTube alone. His satirical piece on the discrepancies in the official account of September 11th, "9/11: A Conspiracy Theory" was posted to the web on September 11, 2011 and has so far been viewed nearly 3 million times.
For more in-depth content, James Corbett offers a subscription newsletter. Become a Corbett Report subscriber: https://www.corbettreport.com/members/