by James Corbett, The Corbett Report
September 22, 2021
While the UK is supposedly dropping their vaccine passport idea (for now), things are looking bleak in country after country as people all around the world are facing the threat of vaccine mandates. Today on #SolutionsWatch James explores the array of solutions that are on the table to thwart this threat.
Watch on Archive / BitChute / Minds / Odysee or Download the mp4
SHOW NOTES:
What's Going on in Japan? – Questions For Corbett #078
Japan's vaccine passports: Here's what you need to know
Suga challenger in LDP leadership race vows huge COVID relief package (Kishida calls for vaccine passport)
UK Government drops plans for domestic vaccine passports
Did Ayn Rand defeat vaccine passports?
President Biden Announces Vaccination Mandate for Employers
Australian Premier Dan Andrews: "we are going to lock out the unvaccinated"
Italy makes COVID-19 pass mandatory for all workers | DW News
Surging Delta variant: France and Greece introduce mandatory vaccinations for healthcare workers
Alberta to launch proof-of-vaccination program, declares health emergency
Form for Employees Whose Employers Are Requiring Covid-19 Injections
HomeRemedySupply comment on September Open Thread
America's Frontline Doctor's Legal Team's "Vaccines and the Law" page
Vaccine religious exemption template downloads from Gab.com
Doctors for COVID Ethics example forms, templates, letters and other resources
Legal principle of non discrimination
The COVID-19 "Vaccine" and the Nuremberg Code. Crimes Against Humanity, Genocide
No, COVID-19 vaccines do not violate the Nuremberg Code
Bioethics and the New Eugenics
United Airlines warns of unpaid leave for staff given religious vaccine exemptions
Religious exemption to vaccine mandates may be difficult to obtain, as Amish case shows
How To Meet Like-Minded People
Here's How To Still Dine At A Restaurant UNVAXXED!! Suss Them Out & Find Out Who's Cool!!
1000s take over Time Square in NYC for the protest against the mandatory shot
"This Is Not Political!" — Thousands Gather At "Freedom Rally" In New York City To Oppose Vaccine Passport
Beware of Fake "Resistance" to Mandates
Executive Orders and How to Stop Them
James Corbett – Ernest Hancock with Arizona Dara (Solutions; BlackMarketFridays.com)
Connect with The Corbett Report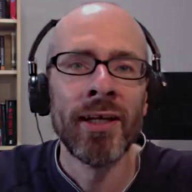 James Corbett has been living and working in Japan since 2004. He started The Corbett Report website in 2007 as an outlet for independent critical analysis of politics, society, history, and economics. Since then he has written, recorded and edited thousands of hours of audio and video media for the website, including a podcast and several regular online video series. He is the lead editorial writer for The International Forecaster, the e-newsletter created by the late Bob Chapman.
His work has been carried online by a wide variety of websites and his videos have garnered over 40,000,000 views on YouTube alone. His satirical piece on the discrepancies in the official account of September 11th, "9/11: A Conspiracy Theory" was posted to the web on September 11, 2011 and has so far been viewed nearly 3 million times.
For more in-depth content, James Corbett offers a subscription newsletter. Become a Corbett Report subscriber: https://www.corbettreport.com/members/