by James Corbett, The Corbett Report
August 17, 2021
Forming community with like-minded people has never been more important . . . and it has never been more difficult. As the gatekeepers of our increasingly disconnected world try to close the door on our various options for finding community, today James explores some ways to meet sane people in your area, from the technological to the old-fashioned.
Watch on Archive / BitChute / Minds / Odysee / YouTube or Download the mp4
SHOW NOTES
Freedom Cells and The Greater Reset – #SolutionsWatch
Anti-Vax App Squares Off With Google, Apple Over Misinformation
Apple removes anti-vaxx dating app Unjected from the App Store for 'inappropriately' referring to the pandemic. The app's owners say it's censorship.
Salting Your Data – #SolutionsWatch
Disney put more than $400 million into Vice Media. Now it says that investment is worthless.
Anti-Vaxxers Are Building Their Own Craigslist to Get Away From the Vaccinated
"Graveyard of Empires" Claims Another Victim
Man is stabbed in massive brawl between Antifa rioters and anti-vaccine protesters outside Los Angeles city hall
cover image credit: Bob_Dmyt / pixabay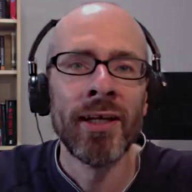 James Corbett has been living and working in Japan since 2004. He started The Corbett Report website in 2007 as an outlet for independent critical analysis of politics, society, history, and economics. Since then he has written, recorded and edited thousands of hours of audio and video media for the website, including a podcast and several regular online video series. He is the lead editorial writer for The International Forecaster, the e-newsletter created by the late Bob Chapman.
His work has been carried online by a wide variety of websites and his videos have garnered over 40,000,000 views on YouTube alone. His satirical piece on the discrepancies in the official account of September 11th, "9/11: A Conspiracy Theory" was posted to the web on September 11, 2011 and has so far been viewed nearly 3 million times.
For more in-depth content, James Corbett offers a subscription newsletter. Become a Corbett Report subscriber: https://www.corbettreport.com/members/