by Dr. Sam Bailey
July 12, 2022
I've just interviewed the one and only Jon Rappoport, who launched his website nomorefakenews.com over 20 years ago. Jon is now 84 years old but continues with his prolific output and is always at the forefront of exposing global scams.
We talked about:
identifying the COVID-19 fraud in early 2020
why he started investigating virology 35 years ago
why people need the virus narrative
the state of the health freedom movement
plus much more!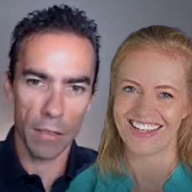 Sam is a content creator, medical author & health educator.  After training and practicing within the medical system for two decades, she commenced a new phase of understanding and promoting health as a wider concept. Sam is a co-author of the number 1 best seller in Amazon Microbiology Science: 'Virus Mania' which examines how the medical industry continually invents epidemics to make billion-dollar profits at our expense.
Mark is a microbiology, medical industry and health researcher who worked in medical practice, including clinical trials, for two decades.
Subscribe to their Odysee video channel.