by Jason Goodman
October 2, 2018
Judyth Vary Baker is a living, breathing, piece of history. She is the author of Me & Lee, the fascinating story of her romance with Lee Harvey Oswald in New Orleans during the time leading up to the assassination of JFK. Ole Dammagard is a world renowned author, historian and researcher, and a leading expert on political assassinations and false flag operations.
Judyth and Ole joined Jason live in Gothenburg Sweden for this interview, originally recorded on October 1, 2018 and live streamed here for the first time.
Register for the JFK Dallas Conference – https://jfkdallasconference.com/
Visit Ole's website – https://www.lightonconspiracies.com/
Judyth's book: Me & Lee
Become a Sponsor of Crowdsource the Truth and enjoy exclusive content Only ON Patreon
http://www.patreon.com/crowdsourcethetruth
One time sponsorship via PayPal
http://paypal.me/crowdsourcethetruth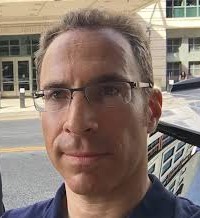 Jason Goodman is an investigative reporter and founder of Crowdsource the Truth.  He is also founder and CEO of 21st Century 3D, an internationally company, recognized for innovation in production techniques and stereoscopic 3D technology development.
Support Jason on Patreon and view exclusive subscriber content: patreon.com/crowdsourcethetruth