TCTL editor's note:
In the video below, Stew Peters talks with former Pfizer employee, Karen Kingston, about the controversial claim by La Quinta Columna scientists that graphene oxide has been found in the so-called covid vaccines as well as many other vaccines.
Karen Kingston, who currently works as an analyst for pharmaceutical and medical device industries — analyzing intellectual property and legal landscape for both pharma and consumers — is also a science writer and clinical analyst. This background has made her uniquely qualified to research the graphene oxide question and other issues around the global attempt to force all of humanity to accept these dangerous and experimental anti-covid injections.
Karen reveals details of the documents she found, patent information and links to companies involved in producing these injectable concoctions.
Brief excerpt from the first six minutes of the conversation:
Stew Peters:
So, let's just lay it out there. Is graphene oxide in these shots?
Karen Kingston:
100%, it is. And it's irrefutable. And I'll walk you through it.

So, what's really important to know is that the all of the mRNA vaccines contain what's called a PEGylated lipid nanoparticle. And that's what we're going to go through.

So if you take a look at the Moderna patent, it says right there that this contains a nanoparticle formulation, And as you go through the patent, which I'll show you, they specifically talk about various ingredients and various PEGlylated formulations that have alphanumeric codes. And then you can also find them in the filings with the FDA with the… Phase 3 trials for both Moderna and Pfizer. You can also find them, you know, across the pond with the UK filings…

So here is the important thing about the patent. I read the patent — it's 193 pages plus attachments — I read the patent to look for graphene oxide. It is not listed in the patent because it is a trade secret.

Remember Bill Gates saying that there was a trade secret? Trade secrets are not, you know, purview to the public, so they cannot be in the patent. And so graphene oxide is not listed in the patent. And it lists everything but that.

But I'm still gonna show you evidence that these contain graphene oxide and the patent in China that shows they contain graphene oxide.
Stew Peters:
Let me just ask you: why would they put every other ingredient on the patent with the exception of the standalone — graphene oxide? Why would they not put that on?
Karen Kingston:
I would say the number one reason is because it's poisonous to humans… And the other reason is because it is the main ingredient in hydrogel, which is the liquid A.I. template that's used for some of Elon Musk's research and Bill Gates as far as…creating an interface between humans and the internet.
Stew Peters:
So there is a legitimate theory that these shots are actually designed to create some sort of connectivity between humans, 5G, whatever this is –controlling your thoughts, your memories, all of these things? I mean those are realistic and plausible, possible…?
Karen Kingston:
That's not possible with this round. They rushed this thing out there — just seeing you know how much they can put into people before they die, I think honestly.
Stew Peters:
So this is a dose-finding study — a basically alive dose-finding study and those that are dying or multiple sclerosis…
Karen Kingston:
Well remember, we're supposed to get boosters every six months — so we're gonna get graphene oxide boosters every 6 months — to see how much we can build up in the system…
---
by Stew Peters
July 28, 2021
Original video available at Stew Peters Rumble channel.
[As a service to protect truth from censorship and to share widely, mirrored copies of this video are available at Truth Comes to Light BitChute, Brighteon, and Odysee channels. All credit, along with our sincere thanks, goes to the original source of this video. Please follow links provided to support their work.]
cover image credit: Martino Gian  / Wikimedia Commons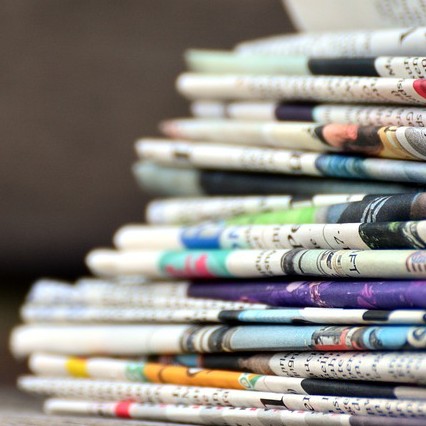 Posts under World News & Views come from assorted information sources around the web or from printed publications. The specific source will always be identified at the top of the post. Everything posted on this site is done in the spirit of conversation. Please do your own research and trust yourself when reading and giving consideration to anything that appears here or anywhere else.