by Christian Westbrook, Ice Age Farmer
July 26, 2020
KFC's 3D printed chicken nuggets are more than a gross novelty — they herald the unveiling of synthetic, lab-grown foods as a replacement of traditional agriculture, and a total takeover of our food supply by the technocratic transhumanists that seek total control. Christian explains why this is a significant inflection point in the devolution of our food. Spread the word and start growing food and raising animals today!
Also available on YouTube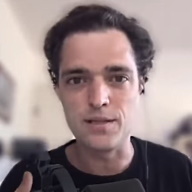 Ice Age Farmer is 100% dedicated to sharing tips for thriving in the Grand Solar Minimum / Modern Ice Age. Resources are provided for our community as we map a path forward to prosperity and build resilient, and self-sufficient communities.
Subscribe to Ice Age Farmer Odysee and BitChute channels.
Alternate website: http://thevictoryseed.org/