Source:  Jason Goodman
Published March 25, 2019
History unfolds before our eyes as the Lawyers' Committee for 9/11 Inquiry joins with Architects & Engineers for 9/11 Truth to bring a lawsuit against the FBI in an effort to compel the embattled Bureau to conduct a proper investigation into the events of September 11, 2001.
Support the Lawyers' Committee
Support Architects & Engineers for 9/11 Truth
Become a Sponsor & enjoy exclusive content on SubscribeStar & Patreon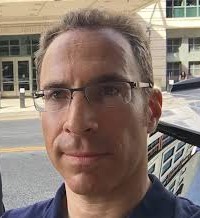 Jason Goodman is an investigative reporter and founder of Crowdsource the Truth.  He is also founder and CEO of 21st Century 3D, an internationally company, recognized for innovation in production techniques and stereoscopic 3D technology development.
Support Jason on Patreon and view exclusive subscriber content: patreon.com/crowdsourcethetruth