by Jason Goodman, Crowdsource the Truth
September 10, 2020
"For we wrestle not against flesh and blood, but against principalities, against powers, against the rulers of the darkness of this world, against spiritual wickedness on high. [Ephesians 6:12]
That seems to be… as we venture into these treacherous waters that we are dealing with a great evil. And we have to be fortified to do that. And we are. The Lawyers Committee is fortified to do that…"
~ Dave Meiswinkle, President and Executive Director of the Lawyers' Committee
[As a service to protect truth from censorship, mirrored copies of this video are available at Truth Comes to Light BitChute & Brighteon channels. All credit goes to the original source of this video.]
Members of the Lawyer's Committee for 9/11 Inquiry announce their new grand jury petition seeking a Congressional probe into the post 9/11 anthrax attacks.

President and Executive Director of the Lawyers' Committee Dave Meiswinkle joins Jason Goodman, along with Mick Harrison, Esq. the committee's Litigation Director, Dr. Graeme McQueen, Professor and author of The 2001 Anthrax Deception and Dr. Meryl Nass, expert on anthrax and covid treatment.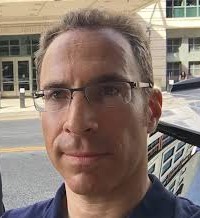 Jason Goodman is an investigative reporter and founder of Crowdsource the Truth.  He is also founder and CEO of 21st Century 3D, an internationally company, recognized for innovation in production techniques and stereoscopic 3D technology development.
Support Jason on Patreon and view exclusive subscriber content: patreon.com/crowdsourcethetruth