by Russell Brand
October 21, 2021

Video available at Russell Brand Rumble & YouTube channels.
You told us to talk about it, so we are! What is the cultural relevance of the "Let's Go Brandon!" meme and subsequent chart-topping song?
#JoeBiden #LetsGoBrandon #NASCAR #Talladega #Chant #BrandonBrown #KelliStavast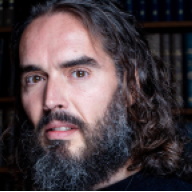 Since rising to fame in 2003, Russell Brand has established himself as one of one of the world's most celebrated stand-up comedians.
Aside from stand-up, Russell is also a phenomenally successful author, broadcaster, actor, podcaster, columnist, political commentator and mental health & drug rehabilitation activist.
He has 2 cats, a dog, a wife, a baby, 10 chickens and 60 thousand bees, in spite of being vegan curious.