by James Corbett
April 17, 2020
Podcast: Play in new window | Download | Embed
The numbers are in on the great Covid-19 pandemic . . . but unfortunately those numbers are unreliable. From mendacious models and puffed-up projections to dodgy death data and tainted tests, today on The Corbett Report James highlights what the accredited scientists and award-winning researchers are saying about the pandemic pandemonium of 2020.
For those with limited bandwidth, CLICK HERE to download a smaller, lower file size version of this episode.
For those interested in audio quality, CLICK HERE for the highest-quality version of this episode (WARNING: very large download).
Watch this video on BitChute / LBRY / Minds.com / YouTube or Download the mp4
SHOW NOTES:
Knut Wittkoski on The HighWire with Del Bigtree
Dr. Wolfgang Wodarg- The TRUTH about Corona (Audio Translation)
Dr John Ioannidis on coronavirus data
Dr Joel Kettner questions the coronavirus narrative on CBC Radio
Dr Scott Jensen on the ridiculous CDC guidelines
12 Experts Questioning the Coronavirus Panic
10 MORE Experts Criticising the Coronavirus Panic
Perspectives on the Pandemic: Alternative views on the coronavirus crisis
Imperial College Covid-19 Model
Epidemic suppression is the only strategy
Extreme measures based on scientific paper
2.2 million would have died 'if we did nothing': Trump
Key coronavirus model revised downward, predicts 60K deaths in US by August
The National for Friday, April 3 —Ontario releases COVID-19 projections; Isolation PTSD
Imperial College gets $79 million from Bill & Melinda Gates Foundation
Dr. Fauci on criticism of coronavirus modeling
NY Post cover image: mass graves in NYC!
NYC may temporarily bury coronavirus victims on Hart Island
Drone video may show inmates burying coffins on NYC's infamous Hart Island
De Blasio admits coronavirus victims have been buried on Hart Island
Workers in full Hazmat suits bury rows of coffins in Hart Island mass grave as NYC officials confirm coronavirus victims WILL be buried there if their bodies aren't claimed within two weeks after death toll rises to 4,778
No, NYC Is Not Running Out of Burial Space Due to COVID-19
New York City coronavirus death toll jumps past 10,000 in revised count
New ICD code introduced for COVID-19 deaths
Guidance for Certifying Deaths Due to Coronavirus Disease 2019
Deborah Birx: If Someone Dies w/ COVID-19, We Are Counting That As a COVID-19 Death
What's Up With The Italian Mortality Rate? – Questions For Corbett #058
Covid19 Death Figures "A Substantial Over-Estimate"
Has COVID-19 Testing Made the Problem Worse?
US unemployment surges by 22 million in a month
Coronavirus Death Predictions Bring New Meaning to Hysteria
Are There Lockdown Protests? – Questions For Corbett #060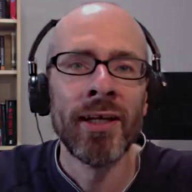 James Corbett has been living and working in Japan since 2004. He started The Corbett Report website in 2007 as an outlet for independent critical analysis of politics, society, history, and economics. Since then he has written, recorded and edited thousands of hours of audio and video media for the website, including a podcast and several regular online video series. He is the lead editorial writer for The International Forecaster, the e-newsletter created by the late Bob Chapman.
His work has been carried online by a wide variety of websites and his videos have garnered over 40,000,000 views on YouTube alone. His satirical piece on the discrepancies in the official account of September 11th, "9/11: A Conspiracy Theory" was posted to the web on September 11, 2011 and has so far been viewed nearly 3 million times.
For more in-depth content, James Corbett offers a subscription newsletter. Become a Corbett Report subscriber: https://www.corbettreport.com/members/