by RichieFromBoston
July 12, 2020

In the event that the original video is censored and deleted by the source social media platform,
link here to a mirrored copy on Truth Comes to Light Bitchute channel.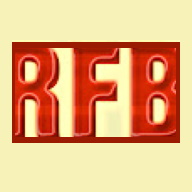 From Richie's 'About' page on YouTube:
This started out as a showcase for my work, and after not too long I started posting chemtrails. I live in a town slightly north of Boston MA. And being trapped in the liberal capitol of the world found myself quacking away at my cell phone to spread the thoughts I was having on the fakery, and bullshit being foisted on us a society everyday.
There's no way to know anything in this life because the wealthy or elites have written our history and only allowed us to know what they want us to know, that goes for the internet as well, they own it and they started it back in 89 at none other the CERN (the large Hadron collider).
Follow RichiefromBoston on YouTube.