by Children's Health Defense Europe
April 1, 2022
Robert "Rob" Roos is a Member of the European Parliament. As such, he has long been critical of the EU's handling of the "pandemic" called crisis. Others, such as CHD Founder and President Robert F. Kennedy, Jr. and CHD-Europe Advisory Board Member Catherine Austin Fitts call it by a different name: A Coup d'Etat against democracy.
The implementation of a digital passport system is a crucial element in this plan, which would go on to enable the creation of a Central Bank Digital Currency (CBDC) that eventually will be able strip you of your assets and turn them into a credit courtesy of governments led by authoritarian technocrats. You can not use money any longer unless someone "higher up" agrees to it. Together with plans to turn dissentic voices into "domestic terrorists" that would be the end of all of the freedoms our forefathers paid with their lives to defend.
One of these systems that could be turned into a didgital concentration camp is the Digital Green Certificate introduced by the European Union in June 2021 under the pretext of "enabling freedom of travel". It turned out to be quite the opposite.
Consequently, brave parliamentarians such as Mr Roos have started an initiative to block the EU commission's attempt to extend the "Covid Pass"/Green Certificate until at least 2023.
While CHD is not endorsing political platforms but focuses on advocacy for Children's Health and Fundamental Human Rights, we kindly ask you to please take 90 seconds and listen to this video which Mr Roos has put out, and also follow the link to object to these plans of the EU Commission's website:
"The European Commission, wants to extend the covid pass until June 2023. In one and a half minutes, I will explain to you why you should care, and what you can do to stop this.

The covid pass was introduced by the European Union in June 2021. They claimed it would make travel within the European Union easier. But that never worked. Countries still kept introducing their own restrictions. Within just a few months, member states transformed the covid pass into something much bigger. All of a sudden, you needed a QR code to enter a restaurant or even to go to work. But it was never introduced for that.

Now, Omicron is the dominant strain of the virus. To most people, it's not dangerous anymore. The vaccine doesn't stop the spread. Science shows that the QR system does not come with any health benefit anymore, while undermining fundamental rights.

This is the moment to abolish the covid pass once and for all.

But the European Commission wants to extend it until at least June 2023, an extremely bad idea.

Together with several colleagues in the Parliament, I will do everything I can to stop this. But we have to do it together.

We need your help, please follow this link to the European Commission website and tell them that you oppose this extension. Please do it as soon as possible, because conditional freedom is NO freedom!"
©April 2022 Children's Health Defense, Inc. This work is reproduced and distributed with the permission of Children's Health Defense, Inc. Want to learn more from Children's Health Defense? Sign up for free news and updates from Robert F. Kennedy, Jr. and the Children's Health Defense. Your donation will help to support us in our efforts.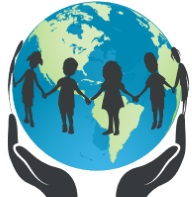 The Children's Health Defense Team is devoted to the health of people and our planet. Their mission is to work aggressively to reduce exposure to all sources of mercury, hold those accountable who failed to protect our planet and people from unnecessary exposure, restore health to those who have been harmed, and make sure this tragedy never happens again.
They do what they do for many reasons. Some have children who have been injured. Some have seen an injustice and feel the need to step in where others fear to tread. Some are focused on the demand for scientific integrity, others on improving the health of this, and future, generations.
See: Why We Do What We Do
Sign up for free news and updates from Robert F. Kennedy, Jr. and the Children's Health Defense. CHD is planning many strategies, including legal, in an effort to defend the health of our children and obtain justice for those already injured. Your support is essential to CHD's successful mission.
The Defender is Children's Health Defense's news and views website. It features content aligned with the organization's mission to end childhood health epidemics. Sign up for updates.
Children's Health Defense Europe is the Belgium-based Europe chapter of CHD.