Michael Tellinger shares the latest discoveries from around the world including: ancient ruins in Southern Africa, stone circles, Adam's Calendar, the fossils of giants and strange creatures, sound, resonance, magnetism, the holographic moon, the nature of our reality and the particle physics agenda.
He connects the dots between science, spirituality and consciousness.
Filmed in Glastonbury UK in August 2018. Copyright M.Tellinger/Megalithomania/Zohar Stargate 2018. All Rights Reserved.
http://www.megalithomania.co.uk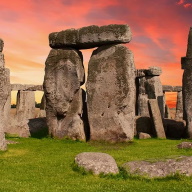 Megalithomania films and live-edits all of their conferences, and travels the world in search of lost civilizations, megaliths and much more. Megalithomania was founded by Hugh Newman (who now runs it solo), John Martineau and Gareth Mills in 2005. The conference was created to become an open forum to debate the megalithic arts and sciences. The team felt that history books and colleges do not present the evidence that is being discovered today. Revelations in the fields of archaeoastronomy, geomancy, ley alignments, sacred geometry and other cutting-edge disciplines are helping rewrite our own history, but are often overlooked by the academic world. They organize an annual conference in Glastonbury & hold tours to sites all around the world.