by Christian Westbrook, Ice Age Farmer
November 29, 2021
"Police won't enforce the mandates!" … but they won't need to, as groceries and fuel are being withheld from those who fail to get their shots in Aurangabad, India.
As Henry Kissinger warned, "Control food, and you control people."
Christian breaks down this development and the plan to incrementally restrict access to food and basic services everywhere.
Protests aren't helping; instead, build gardens, new healthcare, energy, and communications systems, and GET OFF the toxic systems of control.
cover image credit: yogendras31 / pixabay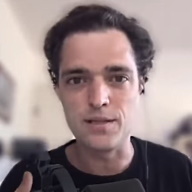 Ice Age Farmer is 100% dedicated to sharing tips for thriving in the Grand Solar Minimum / Modern Ice Age. Resources are provided for our community as we map a path forward to prosperity and build resilient, and self-sufficient communities.
Subscribe to Ice Age Farmer Odysee and BitChute channels.
Alternate website: http://thevictoryseed.org/