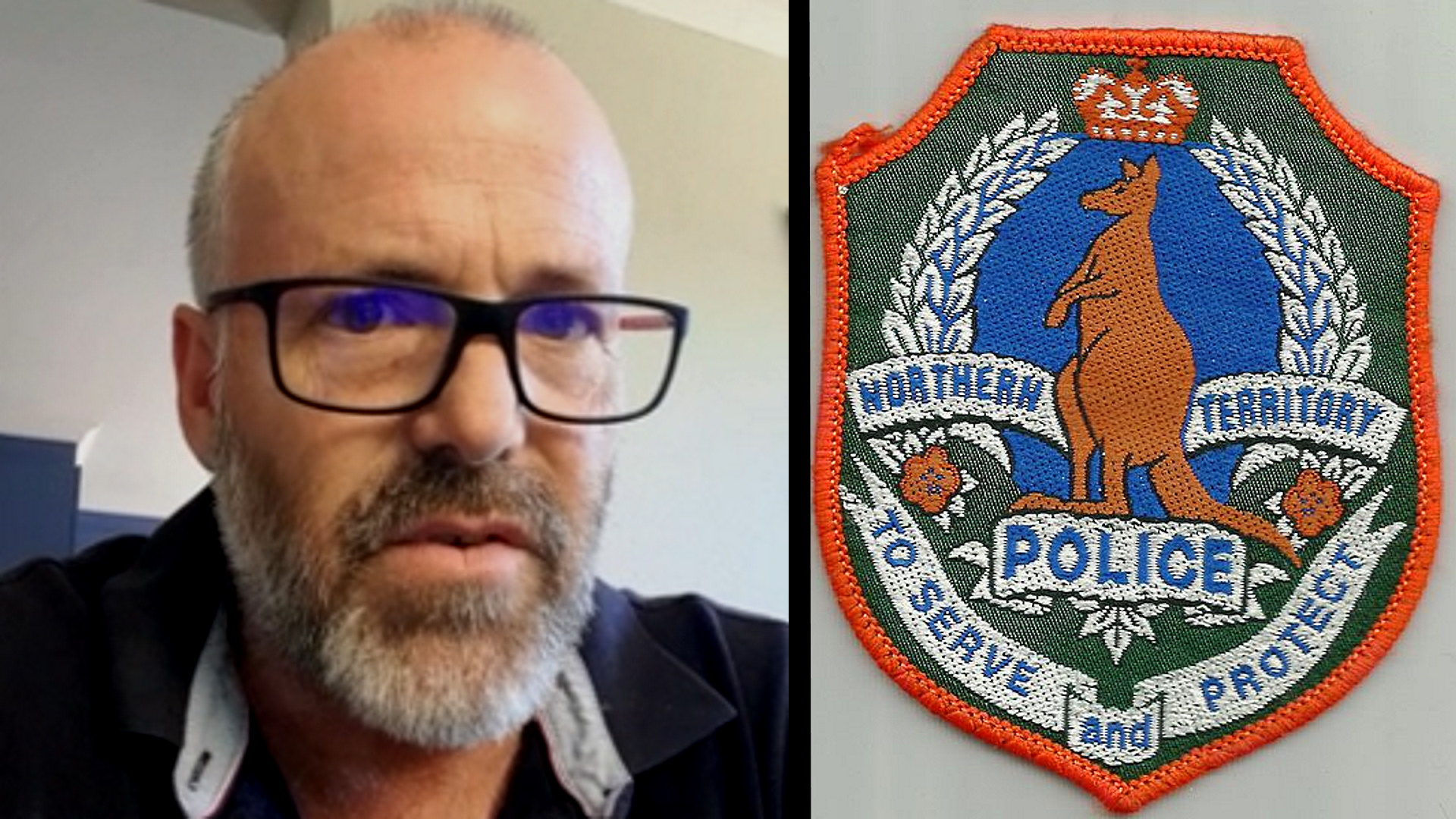 "Hold the line. This far and no further."
TCTL editor's note: On December 2, 2021 Detective Sergeant Leith Phillips resigned from the Northern Territory, Australia police force in response to "the erosion of trust, respect, integrity, and the lack of compassion and common decency".
"I can no longer, in good conscience, continue to be part of this descent into totalitarian 'Rule by Law' in this Territory. Further, the manipulation, coercion, force, and bullying tactics used in the forced standing down of good people and members of the Northern Territory Police, Fire & Emergency Service (sworn & unsworn), medical practitioners, teachers and others in the public service is simply irrational, without thought, logic or common-sense.

In any other time, the actions of our executive and government would be deemed unlawful and as an abuse of office and put simply, would result in multiple counts of unlawful dismissal."
Sgt. Phillips had submitted his letter of resignation on December 2, citing a finish date of January 3, after 24 years working in the southern part of the Northern Territory. On December 3, he was escorted out of the Alice Springs police station  when he went to collect some personal possessions. On December 4 Commander Craig Laidler and Acting Commander Kirsten Engels came to his house to hand him a notice for two alleged serious breaches of discipline. The disciplinary action has now been dropped because, based on legal advice from the NT Police Association, he re-submitted his resignation as effective immediately. As a civilian he is not now subject to disciplinary action.
As a follow-up to these events, Sgt. Phillips wrote an email to the commissioner of police, expressing his thoughts on all that had occurred and reiterating his reasons for resignation. See that letter below.
See these articles by David Wood, NT Independent which detail the series of events.
'An erosion of trust, respect, integrity, and the lack of compassion and decency': NT Police Sergeant's resignation letter
'He was one of the best police officers in Australia': Colleagues on suspended Detective Sergeant
Police executive forced to drop disciplinary action against outspoken Detective Sergeant
---
The following is Ex-(Det.) Sgt. Leith Phillips's email to Jamie Chalker, Northern Territory Commissioner of Police and Chief Executive Officer of Fire and Emergency Services:
Commissioner of Police,
Excuse Provision
Firstly, I invoke the 'SMALLPAGE' defence and apologise in advance for any offence I may cause in this email and in any attachment. I trust this is a sufficient defence for any intended disciplinary action.
Formal Notice of Resignation
I gave formal notice of resignation from the Northern Territory Police Force on Thursday 02 December 2021, effective as of close of business 03 January 2022, the last day of my current personal leave.
Friday 03 December 2021
For my 24 years' service I had my computer and swipe card access revoked, I was then tracked down inside the Alice Springs Police Station by Acting Commander Kirsten Engles who feigned compassion, instructed not to touch the computer, escorted to collect the last of my personal belongings and escorted to the front door of the police station.
The reason given, that 'they' (presumably the executive) were concerned as to who I would speak with whilst inside the police station and what I might do (presumably via email or other).
So, here is the 'what I might do' part of 'their' concern.
Erosion of trust
Sir, and I use this honorific purely due to the respect I hold for the office of the Commissioner of Police (COP), not the person who currently holds this position, as I no longer have any confidence in your ability to lead this organisation with respect, honour, and integrity.
I have come to the position of resigning from the Northern Territory Police Force in my 24th year of service, having commenced on 05 October 1998. I have been pushed into and forced to undertake this action due to the erosion of trust, respect, integrity, and the lack of compassion and common decency which is no longer an integral part of your decision making or that of your executive leadership team.
In the mess that followed Saturday 09 November 2019, and the tumultuous circumstances of your first days in office, I supported and vouched for you when others were against you through the first six (6) months of your commencement as COP. I did this because I knew you and was hopeful of positive change as I had observed your progression through the ranks since you were a plain clothes Sergeant in Alice Springs CIB.
However, since this time, I have borne witness and been subject to your leadership group undertaking persistent executive overreach into police investigations whereby it has become blindingly obvious that very few of your executives have any confidence in the investigative experience and skillset of the police officers under their commands. Nor does it appear that they display any current investigative skill themselves and appear to have lost complete touch with the realities of current day policing.
Subsequently, under your leadership, we have seen the loss of numerous skilled Detectives and general duty police officers to other jurisdictions and fields of investigation around the country, leaving our small force depleted of skilled senior Detectives and senior officers on the ground. It has been a deplorable loss of experience over a very short period for which you have presided and appeared to have encouraged those members to leave. One can only ask why a leader would be so willing to deplete his workforce of its experience base? Would it be so that those who have the experience and therefore the courage and integrity to speak against poor policy are no longer around, leaving a junior group who are more willing to comply with poor leadership because they do not know any better?
The 'brain drain' from our organisation has impacted and will continue to impact investigations into the future. How many homicides and critical incidents have this executive specifically been involved with in their career? I was part of the Alice Springs CIB during the infamous 2006-2008 period where we investigated some 9+ homicides in that 18 month period and for the most part, ran them autonomously from Darwin. This was when the Stuart Highway was dubbed the 'Cannabis Highway to the stabbing capital of Australia' (thank you SC Deanne Horwood for coining that phrase). How many in the executive have been involved in Supreme Court trials where, regardless of the outcome, it is the EXPERIENCE gained from these cases that helps develop investigative skill sets? There are some executive members, but not many, and this is something that can NEVER be trained for.  It is this EXPERIENCE we are losing and to have a Commander or above dictate or question my ability (or that of the Senior Investigating team) as to how to undertake an impartial investigation is insulting at the least and evidence of a lack of experience and trust from those asking the question.
COVID-19 Response
The erosion of trust has been further enhanced by the continuous and heavy-handed police response starting in early 2020 to Covid-19, whereby we have seen hard working members of our community fined exorbitant sums of money for breaching a Chief Health Officer (CHO) direction, which is not a law, but simply a CHO directive enforceable only for the duration of an 'Emergency Declaration'.  We have been used as the 'big stick' in a health response where these same hard-working citizens of our community have borne the brunt of 'flattening the curve', and then have been forced to undergo quarantine for weeks at a time. In Alice Springs, citizens are detained at the 'Todd Facility' where they have less rights and freedom than a prisoner being held in 'G' block or in an isolation cell at the Alice Springs Correctional Centre. The abuse of basic civil / human rights is beyond me, and I am ashamed to wear the uniform where it says that I am to 'Serve and Protect' the people of the Northern Territory.  The degradation of trust and the division created between the police and the public will be generational.
In the early parts of this year, I had communicated with you (COP) regarding the way in which police had been used in the Northern Territory and around Australia in relation to the Covid-19 response. This had been done via email and SMS, to which you had replied. This ended when you obviously took offence at being provided information which was not in accordance with the current public narrative and therefore had me counselled through the chain of command by an ASCOM with the instruction that I was to not communicate with you any further. I have not done so until now. This was a further erosion of that trust in the office of the Commissioner of Police.
Further, in response to the Assistant Commissioner, People & Cultural Reform, request for consultation into mask and vaccine mandates, I attach the memorandum I submitted on 05 October 2021 detailing my concern. To date I have not received any response to this memorandum, not even an acknowledgement of receipt by that office. Note also that I included the NTPA in this memorandum for which our association has been found significantly wanting by its silence on this issue until the eleventh hour. I provide it in full now for all members to see part of my thought process and decision making and why I am taking this stand.
Just for the record, I am double vaxxed, however because I am anti-mandate and am providing comfort to those who are not vaxxed, I am a tin foil hat wearing 'Anti-Vaxxer'.  I am not an 'Anti-Vaxxer', I am pro choice and I believe in informed consent – the right for everyone to conduct a risk assessment of their personal circumstances and proceed if the benefit outweighs the risk.  A right that no longer appears to be an option in society.
Role of Police in Society
I now come to the role of Constables in the Northern Territory.
When I was sworn in as a Constable of Police, I did not swear an oath to the Commissioner of Police. I swore an oath as follows:
I (Leith Phillips) do swear – that – I will well and truly serve – her majesty, Queen Elizabeth the second, her heirs and successors – as a member of the Northern Territory Police Force without fear or favour – affection or ill-will – from this day until I am legally discharged from that force – that I will see and cause – her majesty's peace to be kept and preserved – that I will prevent to the best of my powers – all offences against her majesty's peace – and against all laws in force in the Northern Territory of Australia – and that – while I remain a member of the Northern Territory Police Force – I will – to the best of my skill and knowledge – faithfully discharge all my duties according to law. So help me God.
To be more specific, the following spells out / defines the role of a police officer in Australia:
THE EMPLOYMENT STATUS OF POLICE OFFICERS IN AUSTRALIA
At common law Australian police do not fall within the employer-employee relationship.
The often-quoted authority for this proposition is Attorney-General (NSW) v Perpetual Trustee Co Ltd (1952) holds that police officers are not employees but are office-holders with "original authority" in the execution of their duties. It has been observed that because police exercise special discretionary powers derived from the law itself, a police officer is a servant to the law and not to any other authority. In addition, police officers swear an oath of office.
What I have witnessed in the past 12-18 months and more specifically within the last few months is the fast degeneration of the Northern Territory Police Force into 'Rule by Law'.  The use of law as a tool for political repression and enforcing it unequally on parties with a different set of rules favouring a few sections of society. This can become an instrument of oppression and can give legitimacy to the enactment of laws which may grossly violate basic human rights.  In the Northern Territory and Australia in general, and not what it should be, the 'Rule of Law' is whereby all laws apply equally to all citizens of the country and no one can be above the law. It also states that no one will be subject to harsh, uncivilised, or discriminatory treatment even for the sake of maintaining law and order.
I can no longer, in good conscience, continue to be part of this descent into totalitarian 'Rule by Law' in this Territory. Further, the manipulation, coercion, force, and bullying tactics used in the forced standing down of good people and members of the Northern Territory Police, Fire & Emergency Service (sworn & unsworn), medical practitioners, teachers and others in the public service is simply irrational, without thought, logic or common-sense. In any other time, the actions of our executive and government would be deemed unlawful and as an abuse of office and put simply, would result in multiple counts of unlawful dismissal.
I question the conscience of Executive Management who are comfortable working in this current climate of 'Rule by Law'? Are you happy to be part of this totalitarian regime, remember those who stood before the courts at Nuremberg? They too said what they were doing was allowable because it was the law. Those 'laws' were subsequently, and correctly, found to be gross breaches of human rights and so significantly wrong that many of those 'employees' were sentenced to death or life imprisonment.
You are complicit with coercing members to receive the 'vaccination' under duress including members who are now suffering injuries due to the vaccine.  Duress, manipulation, and coercion is NOT consent and it equals 'unlawful'. The demand to undergo this process to retain your employment is an example of 'Rule by Law'.
My concerns regarding the direction that the NTPF was heading were raised and dismissed by you.  I am no longer comfortable and will not comply any longer.
Regardless of your position on vaccination, I ask all of the Senior Executive, what is your line in the sand? Where will you stop and stand and say 'this far and no further' in relation to your loss of freedom and the illogical mandates you are enforcing on members and the public? Remember, the CHO directions (rules) and any future changes to the law which may reflect these current discriminatory directives are the exact same rules which you and your family must also live under when you are off duty.  You Commissioned officers and those in the executive, you are not exempt.
To quote from the Holy Bible, the book of Esther, Chapter 4 verse 13 & 14, where Queen Esther (a Jew) was living in the king's palace (some may call the 6th floor of the NAB Building the kings palace) when discriminatory decrees were being made against the Jewish population, in a way not too dissimilar to today. Her uncle came to her and said, "Do not imagine that you are safe in the king's palace, you alone of all the Jews. Even if you now remain silent, relief and deliverance will come now to the Jews, but you and your father's house will perish. Who knows – perhaps it was for a time like this that you became queen?"
Sincerely,
Ex-(Det.) Sgt. Leith Phillips, No. 2075
Shift Sergeant, Patrol Group 1, Alice Springs Police Station
cover image police patch credit: Dickelbers / Wikimedia Commons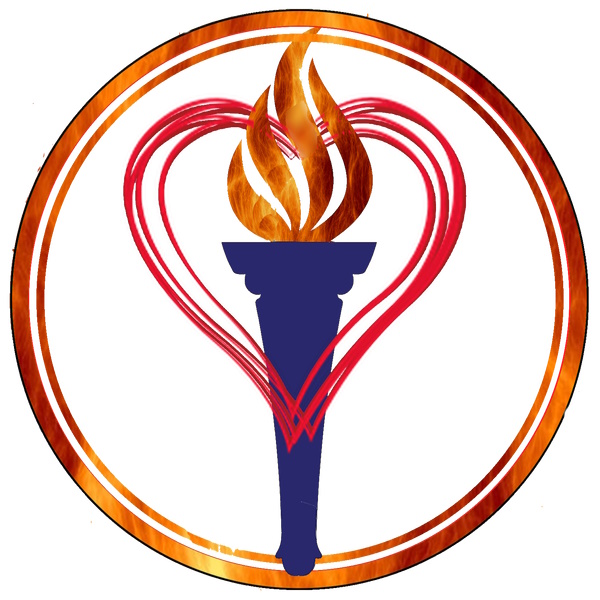 Truth Comes to Light highlights writers and video creators who ask the difficult questions while sharing their unique insights and visions.
Everything posted on this site is done in the spirit of conversation. Please do your own research and trust yourself when reading and giving consideration to anything that appears here or anywhere else.