by James Corbett, The Corbett Report
April 21, 2021
Mark Crispin Miller teaches a course on Mass Persuasian and Propaganda at the NYU Steinhardt School of Culture, Education, and Human Development for 20 years. He is now suing 20 department colleagues for libel after they signed a letter to the dean of his school demanding a review of Miller's conduct. Today we talk to Miller about his course, his views, his libel suit, and the state of free speech in the era of increasing COVID tyranny.
Watch on Archive / BitChute / Minds / Odysee / YouTube or Download the mp4
SHOW NOTES:
"Masks Don't Work" by Denis Rancourt
Change.org petition: Under attack at NYU, Mark Crispin Miller needs your support for academic freedom
MCM's libel lawsuit, complete (thus far)
Help Mark Crispin Miller sue for libel (GoFundMe)
Nope, Aristotle Did Not Say, "It Is the Mark of an Educated Mind to Entertain a Thought Without…."
Conspiracy Theory in America by Lance Dehaven-Smith
Masking ourselves to death: Part 1 of 3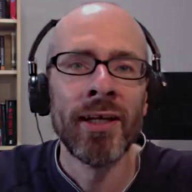 James Corbett has been living and working in Japan since 2004. He started The Corbett Report website in 2007 as an outlet for independent critical analysis of politics, society, history, and economics. Since then he has written, recorded and edited thousands of hours of audio and video media for the website, including a podcast and several regular online video series. He is the lead editorial writer for The International Forecaster, the e-newsletter created by the late Bob Chapman.
His work has been carried online by a wide variety of websites and his videos have garnered over 40,000,000 views on YouTube alone. His satirical piece on the discrepancies in the official account of September 11th, "9/11: A Conspiracy Theory" was posted to the web on September 11, 2011 and has so far been viewed nearly 3 million times.
For more in-depth content, James Corbett offers a subscription newsletter. Become a Corbett Report subscriber: https://www.corbettreport.com/members/