Ole Dammegard & All of Spain on Day 8 of Coronavirus Lockdown with Special Guest Cody Snodgres
by Jason Goodman
March 23, 2020
As the world enters week two of pandemic panic, Ole and Cody call in and speak with Jason Goodman during day 8 of total lockdown in Spain, looking at what may really going in the footprints of the alleged Corona virus.
View the full, empowering conversation — with many questions and insights into what may be happening — on Jason or Ole's Patreon or Subscribestar with a monthly contribution of as little as $2.
Support Jason:
https://www.patreon.com/crowdsourcethetruth
https://www.subscribestar.com/crowdsourcethetruth
Support Ole:
https://www.patreon.com/lightonconspiracies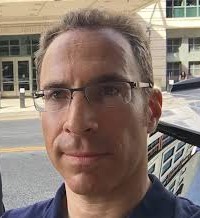 Jason Goodman is an investigative reporter and founder of Crowdsource the Truth.  He is also founder and CEO of 21st Century 3D, an internationally company, recognized for innovation in production techniques and stereoscopic 3D technology development.
Support Jason on Patreon and view exclusive subscriber content: patreon.com/crowdsourcethetruth