by Jason Goodman
August 3, 2020
[TCTL editor's note: This is the intro to the 3rd in a series about the Sandy Hook events.  Jason Goodman and Ole Dammegard have a weekly show on patreon. They offer a sample of the show on youtube but then take it to patreon. Many subjects that they cover would automatically be censored on youtube.  On patreon, this is titled "Sandy Hoax Exposed, Part III". You can become a patreon sponsor for as little as $1 per month. Jason and Ole both have patreon accounts and offer great content. ~ Kathleen]
In this episode of Light On Conspiracies Ole Dammegard has once again invited Newtown journalist and 3rd generation Newtown resident. Rebecca Carnes, who had no idea about what actually happened during the alleged mass shooting until a few years ago.
Sandy Hook is extremely important since it seem to have been played out in the middle of US hidden intelligence community.
As usual co-host Jason Goodman and whistleblower Cody Golden Elk Snodgres joins them.
Ole's patreon account:
https://www.patreon.com/lightonconspiracies
Jason's patreon account:
http://www.patreon.com/crowdsourcethetruth
Rebecca's youtube channel: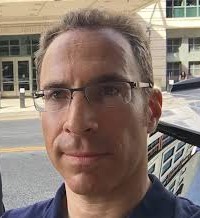 Jason Goodman is an investigative reporter and founder of Crowdsource the Truth.  He is also founder and CEO of 21st Century 3D, an internationally company, recognized for innovation in production techniques and stereoscopic 3D technology development.
Support Jason on Patreon and view exclusive subscriber content: patreon.com/crowdsourcethetruth