by Robert David Steele
June 23, 2020
Ole Dammegard is a Truth Seeker, Code Breaker and Peacemaker. Ole Dammegard, awarded the Prague Peace Prize, and adopted by the Apache Nation, is an author, International speaker, former journalist, musician (2 solo albums), composer (TV, and a short film), artist, inventor and investigator, who has dedicated the last 35 years to researching many of the global conspiracies. Millions of viewers and listeners around the world have taken part of his interviews and presentations.
His main focus has been to find out the truth about the assassinations of JFK, the Swedish Prime minister Olof Palme, Robert Kennedy, Martin Luther King, John Lennon and Princess Diana, plus the hundreds of alleged mass shootings and terror attacks such 911, Norway, Oklahoma City and many, many more.
Learn more about him at https://lightonconspiracies.com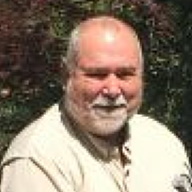 Robert David Steele is a former US Marine, CIA spy, and co-founder of the US Marine Corps Intelligence Activity. He was nominated for the Nobel Peace Prize in 2017 and has long promoted the use of Open-Source Intelligence and more recently Open Source Everything Engineering (OSEE). Robert wrote the handbook on Open-Source Intelligence for NATO, the Defense Intelligence Agency, and US Special Forces Operations. He has trained over 7,500 officers across 66 countries and speaks fluent Spanish.
Robert is the pro bono Chief Enabling Officer (CeO) of Earth Intelligence Network, a 501c3 devoted to teaching holistic analytics (HA), true cost economics (TCE), and open source everything engineering (OSEE). He is also CeO of Open Source Everything (OSE Inc.), a for-profit that seeks to help all countries create a prosperous world at peace, a world that works for 100% of humanity, at 10-20% of the cost of the failed Western economy.