by Jason Goodman
April 13, 2020
John Cullen joins Ole, Cody & me to review John's Hopkins University Covid-19 data as early projections come under increasing scrutiny.
---
[To view the full interview, you will need to be a subscriber to a patreon account for one of the participants: Ole Dammegard, Jason Goodman or John Cullen. Patreon subscriptions can be set up with contributions as low as $1 a month. ]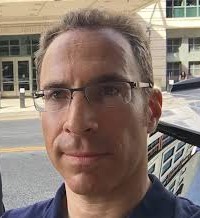 Jason Goodman is an investigative reporter and founder of Crowdsource the Truth.  He is also founder and CEO of 21st Century 3D, an internationally company, recognized for innovation in production techniques and stereoscopic 3D technology development.
Support Jason on Patreon and view exclusive subscriber content: patreon.com/crowdsourcethetruth