Source:  The Corbett Report
Who controls the temperature datasets controls the past, and who controls the past controls the future. Welcome to the Orwellian world of temperature adjustments and climate alarmism. Sit up straight and buckle up tight, because this is consensus science as brought to you by Big Brother.
SHOW NOTES:
What Is The Average Global Temperature?
The Global Warming Pause Explained
Major correction to satellite data shows 140% faster warming since 1998
A satellite-derived lower tropospheric atmospheric temperature dataset using an optimized adjustment for diurnal effects
FAQ about the RSS V4.0 TLT Update
Systematic Destruction Of The Temperature Record
Study Finds Temperature Adjustments Account For 'Nearly All Of Recent Warming' In Climate Data Sets
On the Validity of NOAA, NASA and Hadley CRU Global Average Surface Temperature Data
New Satellite Data Still Shows Less Global Warming Than Climate Models
How They airbrushed out the Inconvenient Pause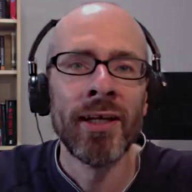 James Corbett has been living and working in Japan since 2004. He started The Corbett Report website in 2007 as an outlet for independent critical analysis of politics, society, history, and economics. Since then he has written, recorded and edited thousands of hours of audio and video media for the website, including a podcast and several regular online video series. He is the lead editorial writer for The International Forecaster, the e-newsletter created by the late Bob Chapman.
His work has been carried online by a wide variety of websites and his videos have garnered over 40,000,000 views on YouTube alone. His satirical piece on the discrepancies in the official account of September 11th, "9/11: A Conspiracy Theory" was posted to the web on September 11, 2011 and has so far been viewed nearly 3 million times.
For more in-depth content, James Corbett offers a subscription newsletter. Become a Corbett Report subscriber: https://www.corbettreport.com/members/