Source: Jason Goodman
Published on Mar 30, 2018
Ole Dammegard is one of the most respected researchers and historians in the area of political assassinations and coverups. Cody Snodgres is a former clandestine ops contractor turned whistleblower. Together we to continue the exploration into the remarkable coincidental patterns in past and current events.
Ole Dammegard: Light on Conspiracies
Crowdsource the Truth: http://paypal.me/crowdsourcethetruth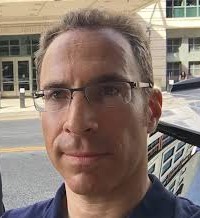 Jason Goodman is an investigative reporter and founder of Crowdsource the Truth.  He is also founder and CEO of 21st Century 3D, an internationally company, recognized for innovation in production techniques and stereoscopic 3D technology development.
Support Jason on Patreon and view exclusive subscriber content: patreon.com/crowdsourcethetruth