by James Corbett, The Corbett Report
October 5, 2021
This week we look at yet another way of protesting the incoming vaxx passport agenda: picnicking.
Join James for this week's edition of #SolutionsWatch where he looks at how we can render the
vaccine mandate debate moot when we stop begging for scraps from the would-be ruler's table and
build a table of our own.
Watch on Archive / BitChute / Minds / Odysee or Download the mp4
SHOW NOTES
How can we use the law to challenge the global Covid response?
TMR 268 : Diny Fielder-van Kleeff : Vaccine Control Group
Dutch protest against COVID-19 vaccine pass to enter bars, restaurants
OHRC policy statement on COVID-19 vaccine mandates and proof of vaccine certificates
Fair Work Commission – Appeal of decisions Jennifer Kimber v Sapphire Coast Community Aged Care Ltd
Police Bust Gang Members With Car Trunk "Full Of KFC" Takeout Breaching 'Strict Lockdown'
Swiss Citizens Revolt, Install Tables Outside in Front of Bars, Restaurants to Ignore Vax Passports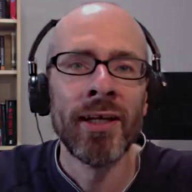 James Corbett has been living and working in Japan since 2004. He started The Corbett Report website in 2007 as an outlet for independent critical analysis of politics, society, history, and economics. Since then he has written, recorded and edited thousands of hours of audio and video media for the website, including a podcast and several regular online video series. He is the lead editorial writer for The International Forecaster, the e-newsletter created by the late Bob Chapman.
His work has been carried online by a wide variety of websites and his videos have garnered over 40,000,000 views on YouTube alone. His satirical piece on the discrepancies in the official account of September 11th, "9/11: A Conspiracy Theory" was posted to the web on September 11, 2011 and has so far been viewed nearly 3 million times.
For more in-depth content, James Corbett offers a subscription newsletter. Become a Corbett Report subscriber: https://www.corbettreport.com/members/