by Children's Health Defense
August 19, 2020
[mirrored on TCTL BitChute, Lbry & Brighteon]
Children's Health Defense (CHD) filed a lawsuit on 8/17/20 in San Francisco Federal Court charging Facebook, Mark Zuckerberg, and three fact-checking outfits with censoring truthful public health posts and for fraudulently misrepresenting and defaming CHD.
CHD is a non-profit watchdog group that roots out corruption in federal agencies, including Centers for Disease Control and Prevention (CDC), the World Health Organization (WHO), and the Federal Communications Commission (FCC), and exposes wrongdoings in the Pharmaceutical and Telecom industries.
CHD has been a frequent critic of WiFi and 5G Network safety and of certain vaccine policies that CHD claims put Big Pharma profits ahead of public health.
CHD has fiercely criticized agency corruption at WHO, CDC and FCC.
Read complaint here: https://childrenshealthdefense.org/wp-content/uploads/FACEBOOK-COMPLAINT-DKT-1-08-17-2020.pdf
Read more: https://childrenshealthdefense.org/press-release/chd-legal-team-led-by-robert-f-kennedy-jr-sues-facebook-mark-zuckerberg-and-three-of-facebooks-so-called-fact-checkers-for-government-sponsored-censorship-false-dispar/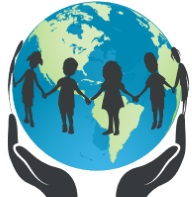 The Children's Health Defense Team is devoted to the health of people and our planet. Their mission is to work aggressively to reduce exposure to all sources of mercury, hold those accountable who failed to protect our planet and people from unnecessary exposure, restore health to those who have been harmed, and make sure this tragedy never happens again.
They do what they do for many reasons. Some have children who have been injured. Some have seen an injustice and feel the need to step in where others fear to tread. Some are focused on the demand for scientific integrity, others on improving the health of this, and future, generations.
See: Why We Do What We Do
Sign up for free news and updates from Robert F. Kennedy, Jr. and the Children's Health Defense. CHD is planning many strategies, including legal, in an effort to defend the health of our children and obtain justice for those already injured. Your support is essential to CHD's successful mission.
The Defender is Children's Health Defense's news and views website. It features content aligned with the organization's mission to end childhood health epidemics. Sign up for updates.
Children's Health Defense Europe is the Belgium-based Europe chapter of CHD.