by Green Renaissance
November 4, 2020
Life is like a dance, sometimes we know the steps and sometimes we make them up.
Sometimes we follow the music and sometimes we make up our own tune.
Sometimes we get our toes stepped on and sometimes we step on others toes.
Sometimes you dance with a partner, and sometimes you dance alone.
There are even times when we decide to sit out for a dance or two.
But the good thing about life is that we can always join the dance again when we are ready.
And it doesn't matter if we know the steps or not, we can make them up as we go along.
Perhaps it is time to try a few new steps?
To be part of their film making journey – https://www.patreon.com/greenrenaissance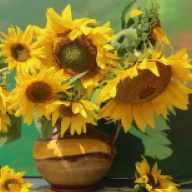 Posts under World Poetry, Music, Essays, Art & Fiction come from a random assortment of inspired sources around the web.  Links to the source can be found throughout, and at the end of, each post.