See video below excerpts from Ricardo Maarman's powerful words:
"What we are faced with here — the country and the world — we are faced with a very, very dire situation. What we are fighting for here is nothing other than our freedom. You know, the level of enslavement that we are talking here is unbelievable.
"I don't think there has been a time in history where slaves were forced to put something in their body… Slaves were branded on the skin.
"Here you have slaves being branded the right into their DNA.
"This is unbelievable. And this is a whole country, a whole nation, that is exposed to this.
"We are exposed to the genetic modification of an entire nation — forever. We are exposed to a situation where your freedoms are going to be taken away and we don't know how we will recover them.
"There is a lot of people that are getting injured, that will die from this. So this is a matter of life and death.
"The looming mandates that are coming — vaccine mandates — are put in a situation where people have to choose between potentially dying of a vaccination, a poisonous vaccination that can kill you all or dying of starvation because of the economic exclusion.
"There is literally no middle ground here. And there is no gray area here.
~~~
"You see, falsehood — falsehood and lies — are the handmaidens of tyranny and murder.
"You see, in order for a murderer to kill his victim, he has to lure him with lies and deception.
"In order for a tyrant to strip people of power, he has to lie to them about his true intentions.
"And that is why narratives are important. Because a certain narrative can either be a handmaiden of tyranny and murder or it can be a handmaiden of freedom and justice. And that's why the narratives are important.
~~~
"It is completely wrong to put people in a position where they have to choose between feeding their families…and their families starving potentially if they are not in a position to feed them — or putting their families in a position, in order to live they have to be injected with something that might kill, maim them, change their DNA forever. This is diabolical.
~~~
"I cannot remember in recorded history that we have seen a worse crime than the one that is being perpetrated here against the people of South Africa and against the people of the world.
~~~
"The person was is spreading the falsehood and he is not aware that he's spreading falsehood, he's also culpable. Because you are not supposed to speak on matters that involve life and death if you're not sure.
"If you have not made sure of the facts, if you do not have proof to back it up, then you're not supposed to speak on these matters.
~~~
"We are talking here that you're exposing entire future generations, the offspring of these people whose genetics have been so modified, we do not even know what kind of harm you are exposing their children. You are taking people's rights away.
"Like I say, we have never seen a form of slavery as totalitarian, as tyrannical, as what we are moving into now.
~~~
"There's no place here on the sideline… When you are talking about the potential extermination of an entire nation, there's no 'I'm in the middle or I'm neutral.'
~~~
"In order to murder, you first need to lie to lure the victim.
"And in order to oppress, you need to claim power under false pretenses.
"And that is what's happening. And so we now need to say 'what are those lies, and what those falsehoods, that are being propagated, that is assisting with this murder and that is assisting with this tyranny?"
~ Ricardo Maarman in conversation with Dr. Faiez Kirsten
---
video by Dr. Faiez Kirsten, HWP Institute and Ricardo Maarman, showusthevirus.info
December 3, 2021
Original video available at HWP Report Brighteon
See related: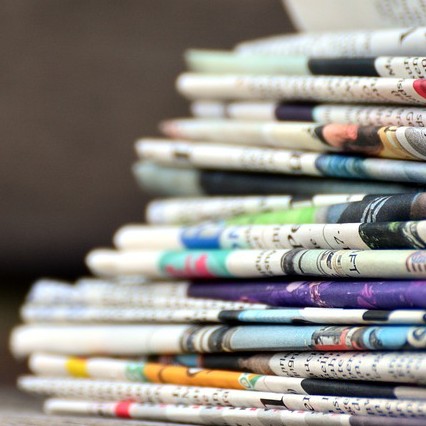 Posts under World News & Views come from assorted information sources around the web or from printed publications. The specific source will always be identified at the top of the post. Everything posted on this site is done in the spirit of conversation. Please do your own research and trust yourself when reading and giving consideration to anything that appears here or anywhere else.